Published: Thursday, 28 June 2018
{jcomments off}
Cookie Policy for Center for Coastal and Marine Studies
This is the Cookie Policy for Center for Coastal and Marine Studies, accessible from ccms.bg
What Are Cookies
Cookies are tiny files that are downloaded to your computer that help our website work properly in your browser. This page describes what information they gather, how we use it and why we sometimes need to store these cookies. We will also share how you can prevent these cookies from being stored on your computer or mobile device. However this may 'break' certain elements of the website and make them stop showing properly in your browser.
To learn more about cookies, how to see what cookies have been set and how to manage and delete them, visit wikipedia.org, www.allaboutcookies.org, or www.aboutcookies.org.
How We Use Cookies
We use cookies for a variety of reasons detailed below. There are no standards options for disabling cookies and still preserve the functionality and features of this website. It is recommended that you leave on all cookies if you are not sure whether you need them or not in case they are used to provide a service that you use.
Controlling Cookies
You can prevent cookies from being downloaded in your browser settings. To do this, see your browser Help. However, if you limit the ability of our website to set cookies, you may stop our website from working properly on your devise. Therefore it is recommended that you do not disable cookies.
The Cookies We Set
Site preferences cookies


To make this site work properly on your device we need to set your preferences for how this site runs when you use it. This information is stored in the cookies that your web browser downloads when you visit our website. On your next visit, the cookies help restore those preferences and work properly on your device and provide smooth browsing experience.
Third Party Cookies
In some special cases we also use cookies provided by trusted third party services. These third party cookies do not provide us with personal or identifying information. They help us to better understand our audience and provide more engaging content. The following section details which third party cookies you might encounter through this site.
Google Analytics is well-known and trusted analytics solutions that help us measure how you interact with the website content. This information helps us provide more engaging content to our website visitors. To learn about Google Analytics, visit the article How Google uses information from sites or apps that use our services
Third party analytics are used to track and measure usage of this site so that we can continue to produce engaging content. These cookies may track a thing such as how long you stay on the site or pages you visit which helps us to understand how we can improve the site for you.
We also use social media buttons and/or plugins on this site that allow you to connect with your social network in various ways. For these to work the following social media sites including: Facebook.com and Twitter.com, will set cookies through our site which may be used to enhance your profile on their site or contribute to the data they hold for various purposes outlined in their respective privacy policies.
More Information
However if you are still looking for more information than you can contact us
Other helpful resources
Browser manufacturers provide help pages relating to cookie management in their products. Please see below for more information.
For other browsers, please consult the documentation that your browser manufacturer provides.
Published: Monday, 25 June 2018
A NEW VERSION OF THE EUROPEAN ATLAS OF THE SEAS IS NOW AVAILABLE!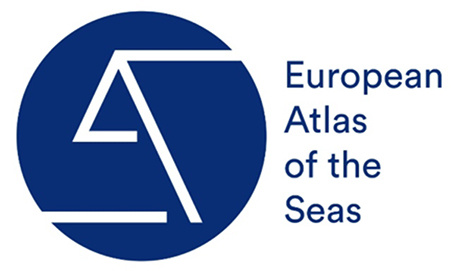 The European Atlas of the Seas is the European ocean and seas knowledge map viewer of the European Commission. You can easily explore interactive maps and display information to learn everything about Europe's seas and coast, their environment, related human activities and European policies. In the context of the EU's integrated Maritime Policy, the European Atlas of the Seas offers easy to navigate data, as well as user-friendly tools to create and share your own maps on such topics as:
Outermost regions

Maritime policies and initiatives

Ports' statistics

Maritime transport and traffic

Aquaculture

Tourism

European fishing fleet

Coastal regions geography and statistics

Fishing stocks, quotas and catches

Tide amplitude and coastal erosion

Maritime protected areas

Blue energies and maritime resources

Sea depth and underwater features
The European Atlas of the Seas has been developed by the European Commission, Directorate General for Maritime Affairs and Fisheries (DG MARE) of the European Commission.
With a rich collection of informative facts and maps build on open data, the European Atlas of the Seas counts on the precious contribution of many data providers such as the European Commission, Directorate General for Maritime Affairs and Fisheries (DG MARE), other DGs and EU agencies, as well as the European Marine Observation and Data Network (EMODnet), the European Environmental Agency, Eurostat, Copernicus, the Joint Research Centre and others. Source providers are always acknowledged and a link to the source location is provided whenever possible.