Published: Monday, 15 October 2018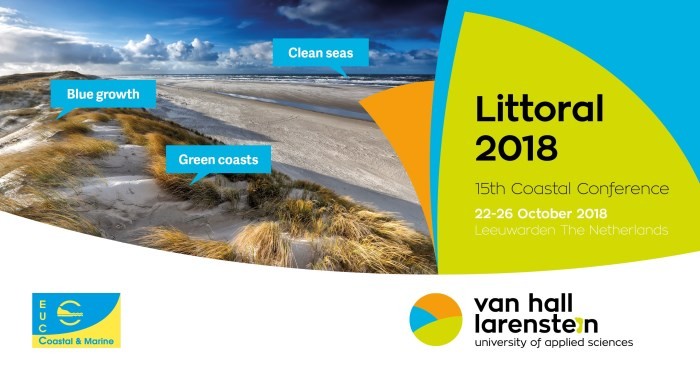 Next Littoral 2018 will be a five-day international conference and excursions exploring the deltas and the littoral in and around the Cultural Capital of Europe 2018, Leeuwarden in the Netherlands.
Read more: Littoral 2018 Conference: 22 – 26 October 2018, Leeuwarden, The Netherlands
Published: Sunday, 30 September 2018
MUSES FINAL CONFERENCE
10TH OCTOBER 2018, BRUSSELS, BELGIUM


The final conference of the MUSES (Multi-Use in European Seas) H2020 Project will take place on 10th October 2018 in Brussels, Belgium. It will engage a wide range of interested stakeholders from the business community, public administrations, research and academia. The aim is to present the EU-wide Multi-Use Action Plan that addresses a variety of multi-use combinations and to be a platform for relevant blue growth actors to discuss the Action Plan and consider possible commitments to advance multi-use development in Europe.