Published: Tuesday, 12 November 2019

It is our great pleasure to invite submissions to the following Geomorphology Session at the EGU General Assembly 2020, 3 – 8 May 2020, Vienna, Austria: GM6.4 COASTAL ZONE GEOMORPHOLOGICAL INTERACTIONS: NATURAL VERSUS HUMAN-INDUCED DRIVING FACTORS, information on which please find here: https://meetingorganizer.copernicus.org/EGU2020/session/37494
Read more: EUROPEAN GEOSCIENCES UNION GENERAL ASSEMBLY (EGU 2020) VIENNA, AUSTRIA 3 – 8 May 2020
Published: Friday, 04 October 2019
Circular economy initiatives in Europe are still at an early stage, reveals the European Environment Agency (EEA) recently report. Circular resource use can minimise waste and resource extraction, improve resource efficiency, reduce greenhouse gas emissions, and contribute to biodiversity conservation. Therefore, the circular economy can benefit from more investments in upscaling promising innovations and in monitoring progress towards circularity.

In its report titled 'Paving the way for a circular economy: insights on status and potentials' (published on 1 October 2019) the EEA takes stock of the initiatives for creating a circular economy that reduce the use of natural resources and minimise harmful emissions and waste.
Published: Monday, 28 October 2019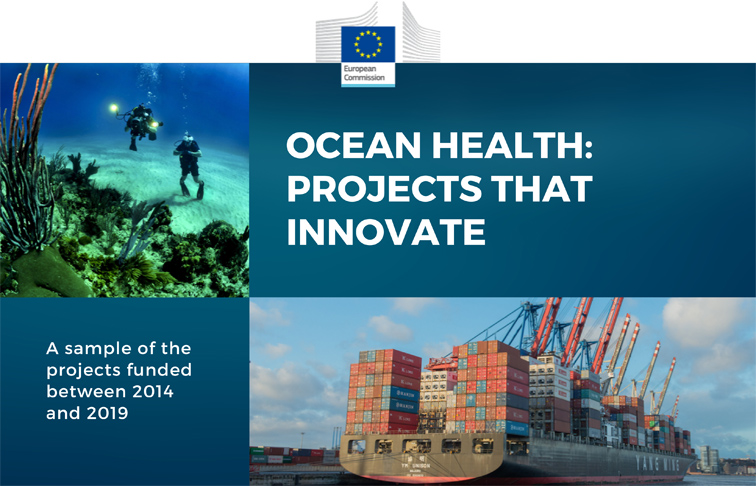 The first MARSPLAN-BS is one of the projects funded by the European Maritime and Fisheries Fund between 2014 and 2019 and included in new DG MARE/EASME publication - Ocean Health: Projects that innovate. MARSPLAN-BS was the first project helping Bulgarian and Romanian national authorities and researchers to work together on the transposition of the EU´s Maritime Spatial Planning Directive.
Read more: First MARSPLAN-BS in Ocean Health: Projects that Innovate
Published: Thursday, 26 September 2019

The IPCC approved and accepted Special Report on the Ocean and Cryosphere in a Changing Climate at its 51st Session held on 20 – 23 September 2019. The Report highlights the urgency of prioritizing timely, ambitious and coordinated action to address unprecedented and enduring changes in the ocean and cryosphere. The report reveals the benefits of ambitious and effective adaptation for sustainable development and, conversely, the escalating costs and risks of delayed action.
More than 100 authors from 36 countries assessed the latest scientific literature related to the ocean and cryosphere in a changing climate for the report, referencing about 7,000 scientific publications.
Read more: IPCC Special Report on the Ocean and Cryosphere in a Changing Climate