Published: Wednesday, 16 October 2019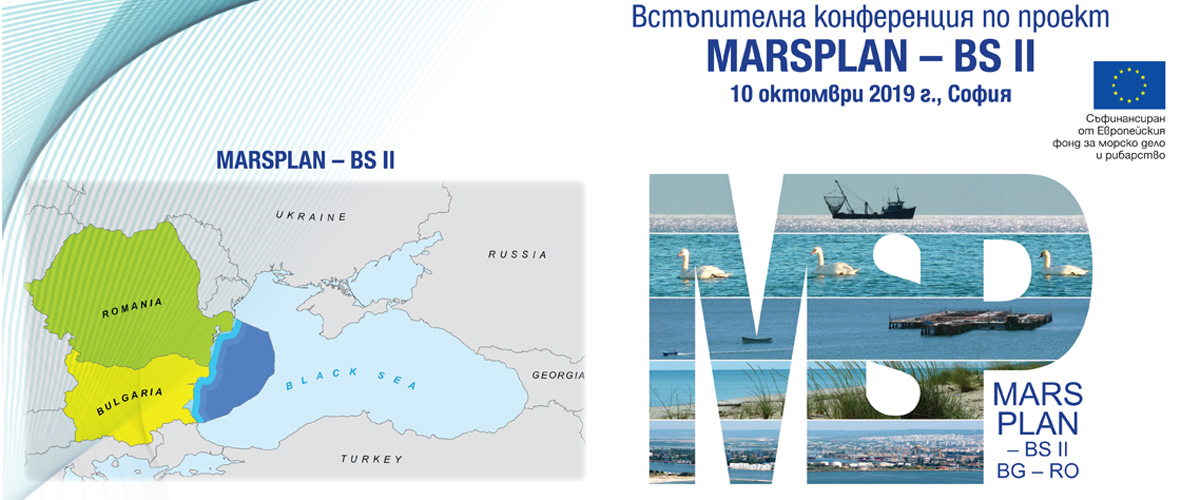 The First Kick-off/Steering Committee Meetings and the Opening Conference for official launching of the MARSPLAN-BS II Project (Cross-border Maritime Spatial Planning for Black Sea - Bulgaria and Romania) took place on 9-10 October 2019 at Ramada Hotel, Sofia, Bulgaria. The events were organised back to back by the Project Coordinator, the Ministry of Regional Development and Public Works (MRDPW) of Bulgaria with participation of MARSPLAN-BS II project team: Ministry of Regional Development and Public Administration of Romania; National Center for Regional Development, Bulgaria; National Institute for Marine Research and Development "Grigore Antipa", Romania; Center for Coastal and Marine Studies, Bulgaria; National Institute for Marine Geology and Geo-ecology, Romania; Ovidius University of Constanta, Romania; Nikola Vaptsarov Naval Academy, Bulgaria.
Read more: MARSPLAN-BS II PROJECT LAUNCHING: 9-10 OCTOBER 2019, SOFIA, BULGARIA
Published: Thursday, 18 April 2019
EGU2019 GM11.5 SESSION: COASTAL ZONES UNDER NATURAL AND HUMAN-INDUCED PRESSURE (SPONSORED BY COMMISSION ON COASTAL SYSTEMS OF THE INTERNATIONAL GEOGRAPHICAL UNION)
Convener: Margarita Stancheva | Co-conveners: Jasper Leuven, Andreas Baas, Giorgio Anfuso, Lisa Harrison, Hannes Tõnisson, Wout van Dijk, Guillaume Brunier.
The EGU2019 GM11.5 Session on: Coastal zones under natural and human-induced pressure (sponsored by CCS – IGU) was a great success at the EGU 2019 General Assembly, 7-12 April 2019 in Vienna, Austria.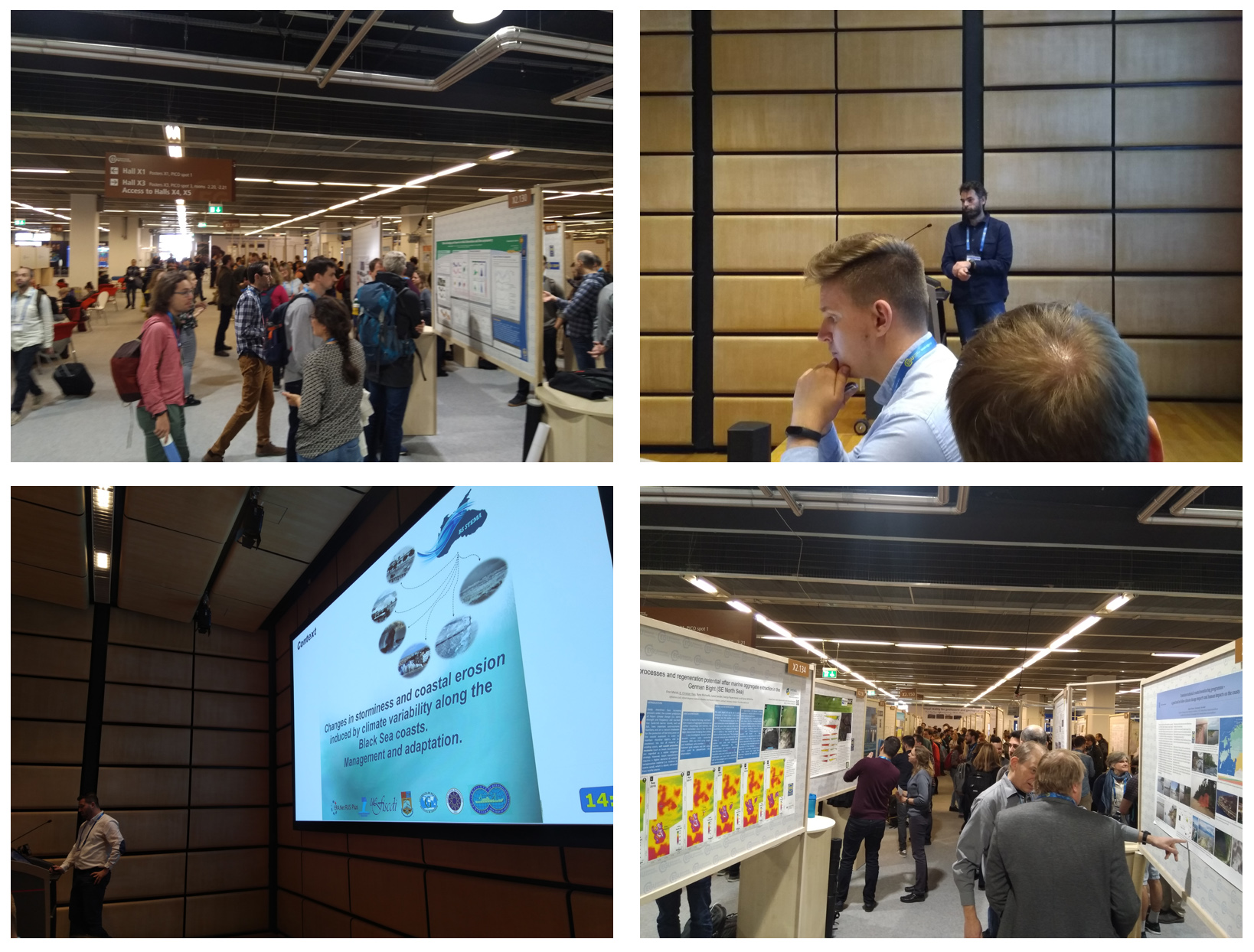 Read more: EGU2019 GM11.5 COASTAL GEOMORPHOLOGY SESSION A GREAT SUCCESS
Published: Friday, 21 June 2019

The third edition of the International Forum for Marine Spatial Planning (MSPforum) took place between 12 May - 15 May, 2019 in Vigo, Spain. The Forum was jointly organised by the European Commission's Directorate-General for Maritime Affairs and Fisheries (DG MARE) and UNESCO's Intergovernmental Oceanographic Commission (IOC-UNESCO) under the adopted "Joint Roadmap to accelerate Maritime/Marine Spatial Planning processes worldwide", see more details: http://www.mspglobal2030.org/
Read more: CCMS AT THE THIRD MSPForum, 12 – 15 MAY 2019 IN VIGO, SPAIN
Published: Friday, 22 March 2019
REGIONAL STAKEHOLDER SEMINAR ON BLUE ECONOMY: TOWARDS A COMMON MARITIME AGENDA FOR THE BLACK SEA, 19 MARCH 2019, ISTANBUL, TURKEY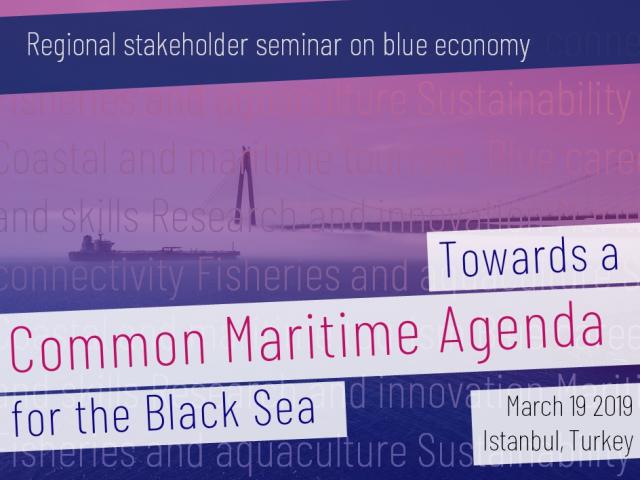 CCMS experts took active participation at the Regional Stakeholder Seminar on Blue Economy on 19 March 2019 in Istanbul, Turkey at the Hilton Istanbul Maslak. The Seminar was organized by the Facility for Blue Growth (https://blackseablueconomy.eu/) with the support of the European Commission and the Black Sea Economic Cooperation, Permanent International Secretariat (BSEC PERMIS). It brought together policy experts, scientists, entrepreneurs and regional organisations for debating on the challenges and opportunities for cooperation on marine and maritime affairs in the Black Sea and identifying joint actions to support an innovative, resilient and sustainable blue economy in the region.