Published: Monday, 28 May 2018
Sand Dune and Shingle Network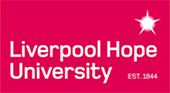 Dr. Margarita Stancheva has been member of Sand Dune and Shingle Network since 2010. The Sand Dune and Shingle Network is based within the Geography and Environmental Sciences Department at Liverpool Hope University and has the major aim to conserve sand dunes and shingle as dynamic landscapes. The Network currently includes, amongst others, many of the following groups: site managers, national policy makers, students and researchers, biodiversity officers, ecologists, geomorphologists and hydrologists and most recently coastal engineers, golf course managers, tourism interests, forestry interests, military sites, landscape historians etc. It has over 290 full members. The Network operates by sharing information across different sectors and disciplines. The common interest is the natural resource and a desire to find sustainable solutions to conservation issues.
Published: Tuesday, 01 May 2018
European Geoscience Union (EGU) General Assembly

Since 2009 until now, Dr. Margarita Stancheva has been convener of a Geomorphology Session: "Coastal zone geomorphologic interactions: natural versus human-induced driving factors" in collaboration with Dr. Andreas Baas (Kings College, London, UK), Prof. Giorgio Anfuso (University of Cadiz, Spain), Dr. Hannes Tonnison (Tallinn University, Estonia) and Dr. Guillaume Brunier (Université Bretagne Sud, France).
Published: Tuesday, 01 May 2018
{jcomments off}
Commission on Coastal Systems – International Geographical Union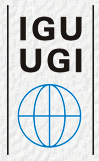 Since 2017 Dr. Margarita Stancheva, Director of CCMS, has taken the role of Secretary of the Commission on Coastal Systems and Editor of the CCS Newsletter. The Commission on Coastal Systems encourages the study of coastal systems throughout the world. The focus of attention is on interactive systems, both human and physical, and the areas of inquiry include issues such as sea-level rise, land-use changes, estuarine resources, coastal tourism and shoreline development, coastal recreation, and coastal zone management. The Commission will make concerted efforts to emphasize issues of Global Change. Copies of the Newsletter and announcements are on the CCS website: http://igu-coast.org/