Project and technical reports
FIRST MARSPLAN-BS II SYNTHESIS REPORT ON MARITIME USES

This report provides the initial comprehensive support to the competent MSP authorities of Bulgaria and Romania in the preparation of the official planning. This first report was elaborated under Sub-activity 1.1.1 with the following main objectives:
Read more: OUR FIRST MARSPLAN-BS II SYNTHESIS REPORT ON MARITIME USES IS PUBLISHED ONLINE!
Burgas Case Study: Land-Sea Interactions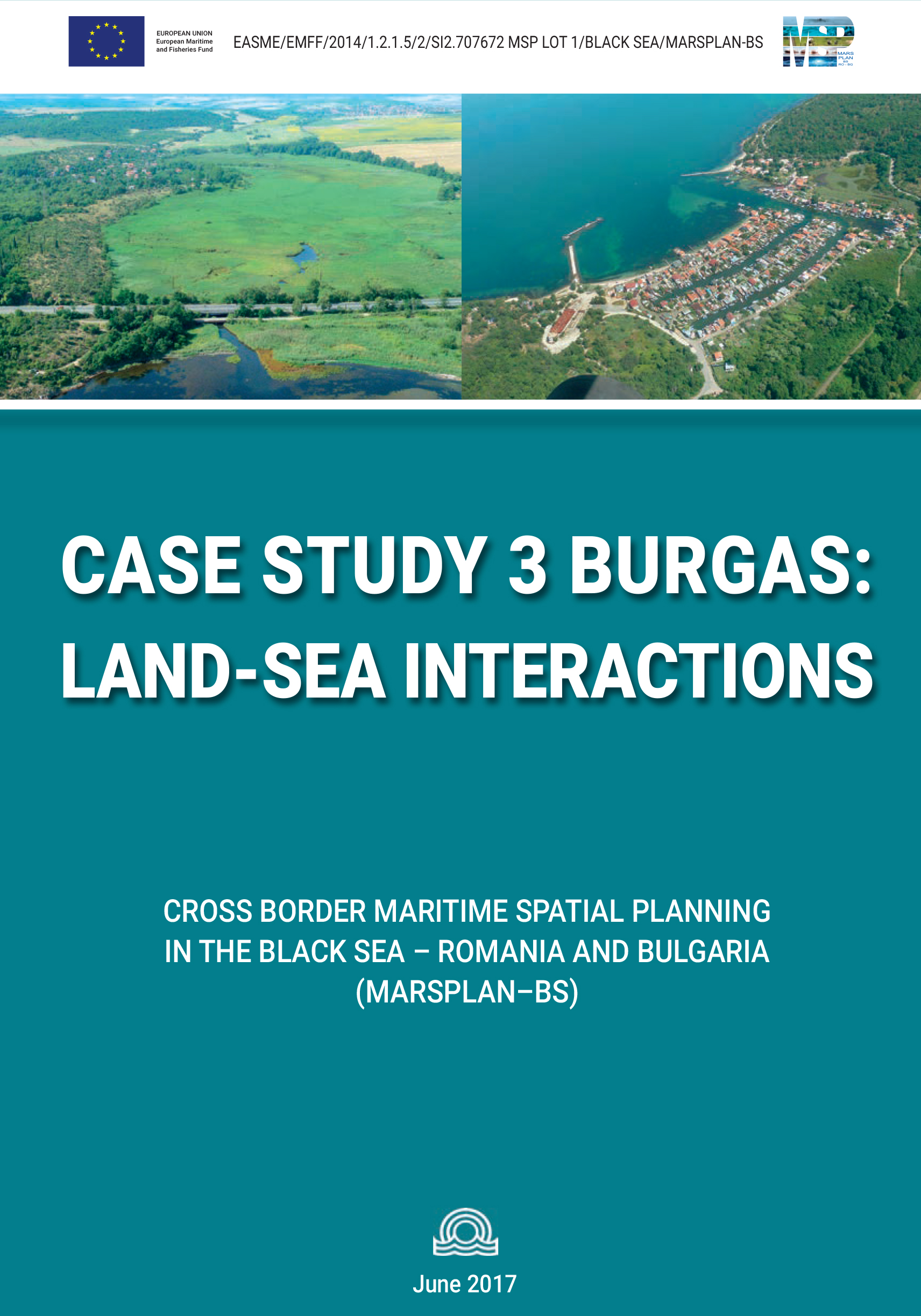 Dr. Margarita Stancheva and Dr. Hristo Stanchev are the primary authors of the Case Study Burgas: Land-Sea Interactions (published as a book), specifically focused to follow the land-sea interactions and to identify the interactions, conflicts and impacts between uses, sectors and environment both terrestrial and marine using the synergy/conflict land-sea interaction matrix approach.
This report presents the results under the project "Cross border maritime spatial planning in the Black Sea – Romania and Bulgaria (MARSPLAN – BS)", Grant Agreement: EASME/EMFF/2014/1.2.1.5/2/SI2.707672 MSP LOT 1 /BLACK SEA/MARSPLAN-BS.