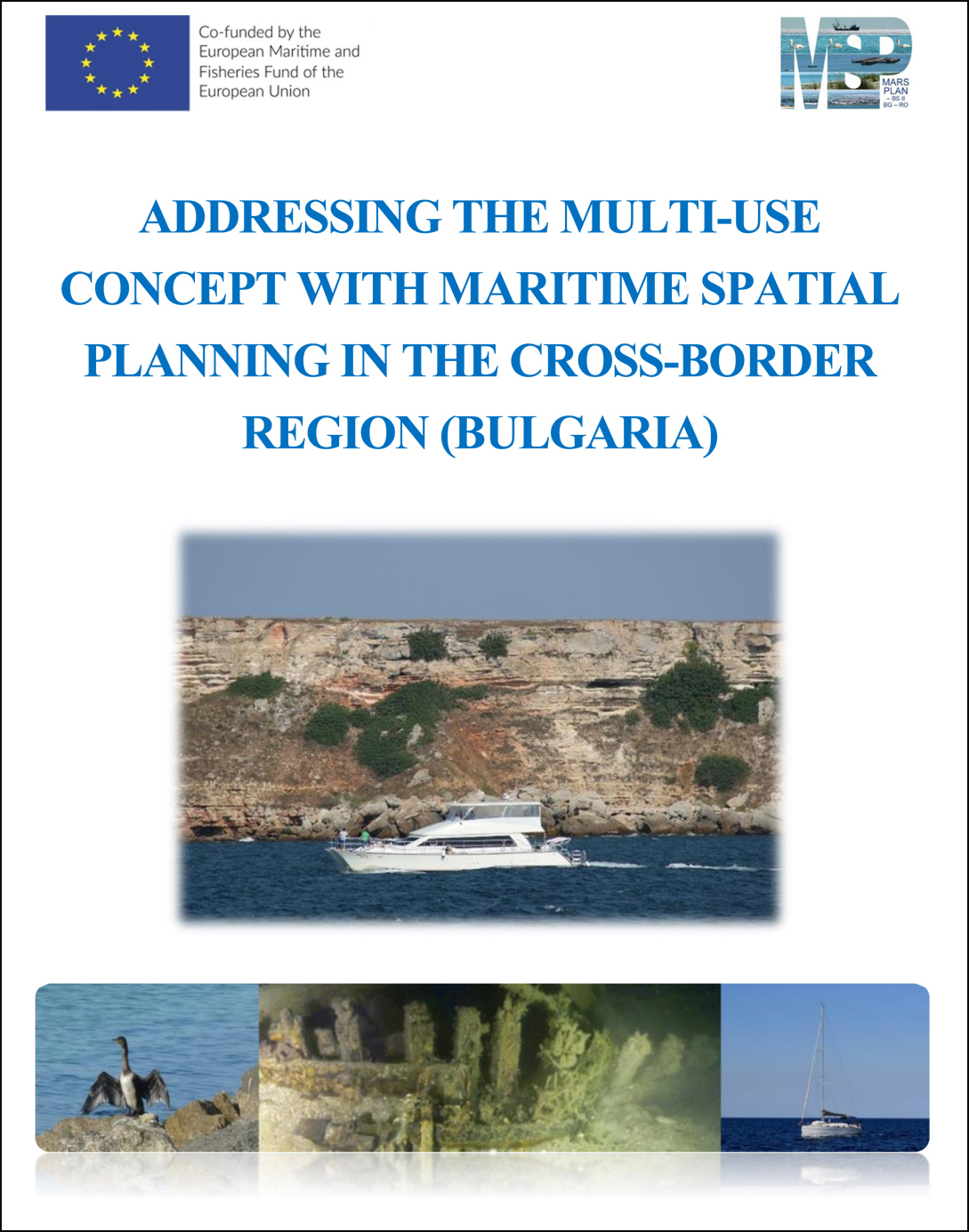 A report on Multi-Use (MU) Case Study in Bulgaria has been published as one of the main deliverables of MARSPLAN-BS II project. The report was developed within WP2 Connecting cross-border with national MSP, Activity 2.4 Addressing the MU concept with MSP in the cross-border region, leaded by Center for Coastal and Marine Studies (CCMS).
It represents how the MU concept could be considered and addressed with the commencing Maritime Spatial Planning as a case study in the cross-border area of Bulgaria. Notably, the case study explores the potential for development of one MU combination: Tourism, Underwater Cultural Heritage (UCH) and Environmental Protection. More specifically, based on active stakeholder engagement the study identifies a variety of driving factors and key barriers for this MU development, as well as how these barriers could be overcome with the support of MSP.
The report is available on the project website: http://www.marsplan.ro/
You may also find the project report on MU Case Study in Bulgaria here!