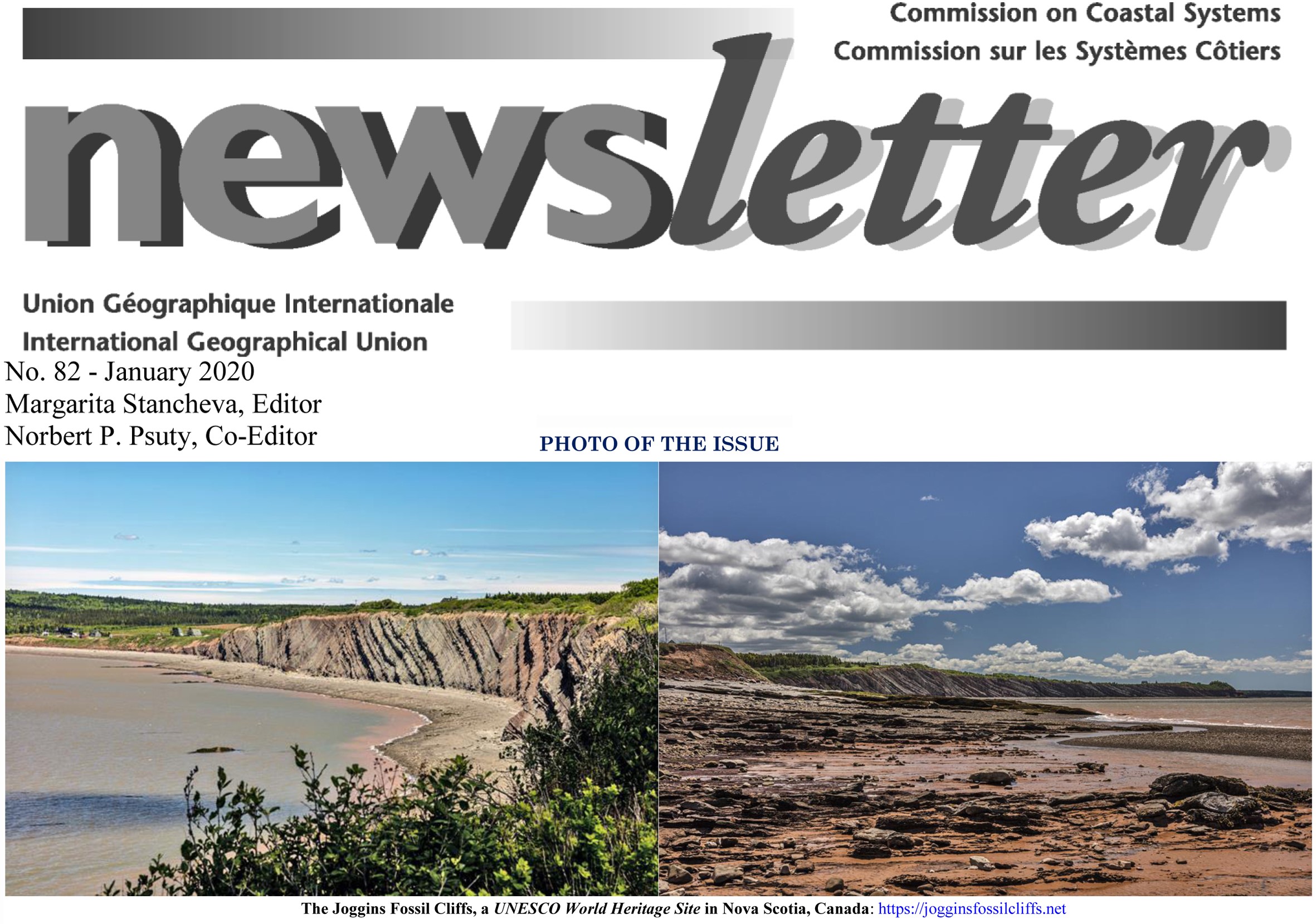 The Commission on Coastal Systems (CCS) to the International Geographical Union (IGU) is delighted to publish its January 2020 Newsletter. The CCS Newsletter is issued twice a year and highlights the activities of Commission on Coastal Systems and its members all across the world. Copies of the Newsletter and announcements are on the CCS website:
http://www.igu-ccs.org/.
The January 2020 CCS Newsletter can be read also
here!