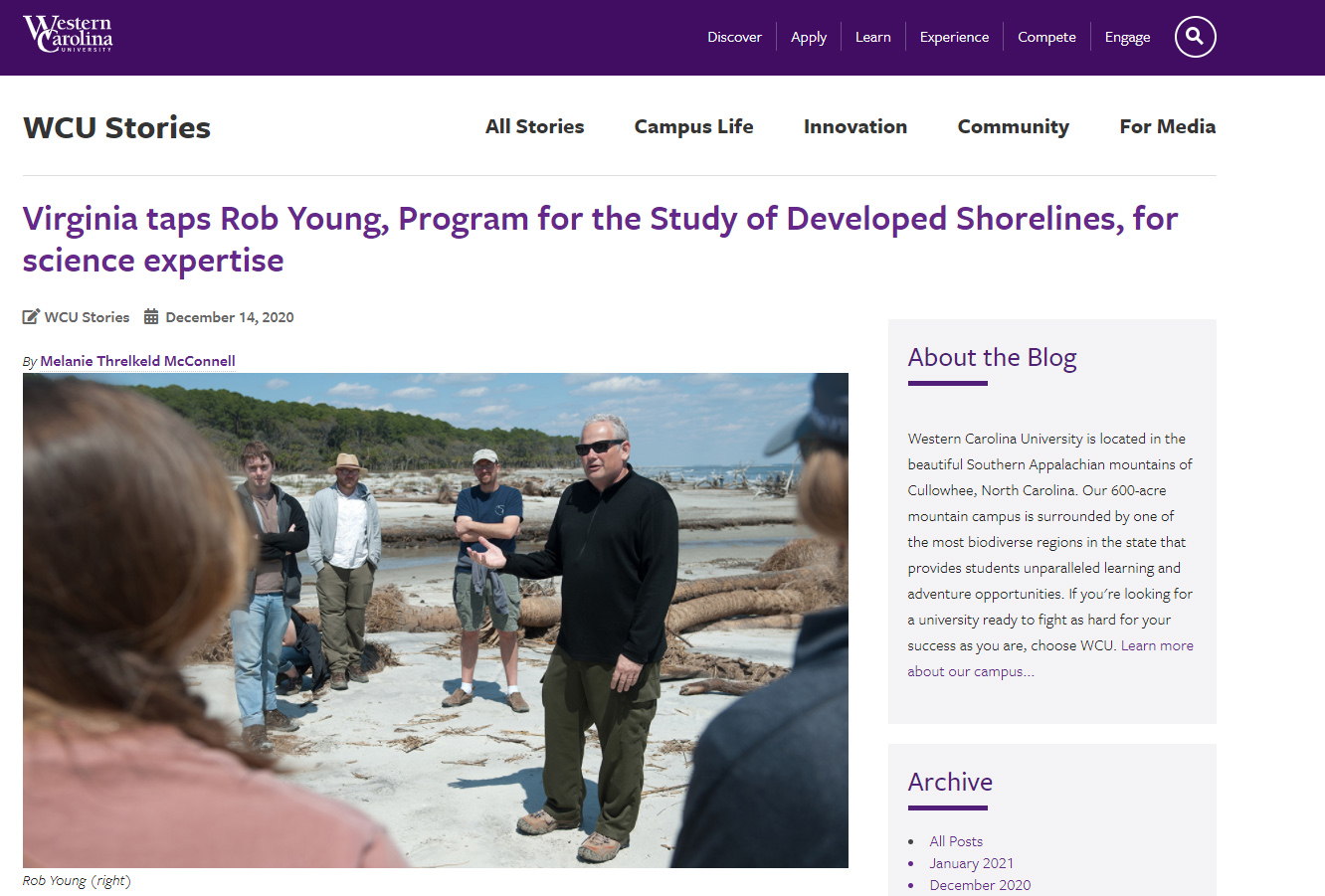 Virginia taps Rob Young, director of Western Carolina University's Program for the Study of Developed Shorelines and CCMS Advisory Committee member, was recently appointed by Virginia Gov. Ralph Northam to a technical advisory committee as part of the Virginia Coastal Master Planning Framework that will guide development of the state's master plan to adapt to environmental changes.
Young's appointment reflects the important role science has in the understanding of climate change. "This is a classic example of the kind of position we hope to be in as a center where we have a state government at this level looking to us for advice and consultation on long-term coastal planning," he said. "If you look at the members of the committee, most of them are not scientists, so I often end up being the only scientist with a group of decision makers."
Young said officials there are being proactive in developing local, regional and statewide plans for coastal adaptation in response to rising sea level, storms and long-term climate change. The committee will help guide the state with future planning, regional collaboration and allocating state and federal funds.
Young also has been appointed to serve on the South Carolina Flood Water Commission, established by Gov. Henry McMaster to identify solutions and ways to better coordinate efforts to mitigate increased flooding from rains, storms, hurricanes and tides.
He has also been recently appointed to the Healthy Gulf Board, the Technology Advisory Board of American Water Security Project and the Environmental and Energy Study Institute.
Find here original article, WCU