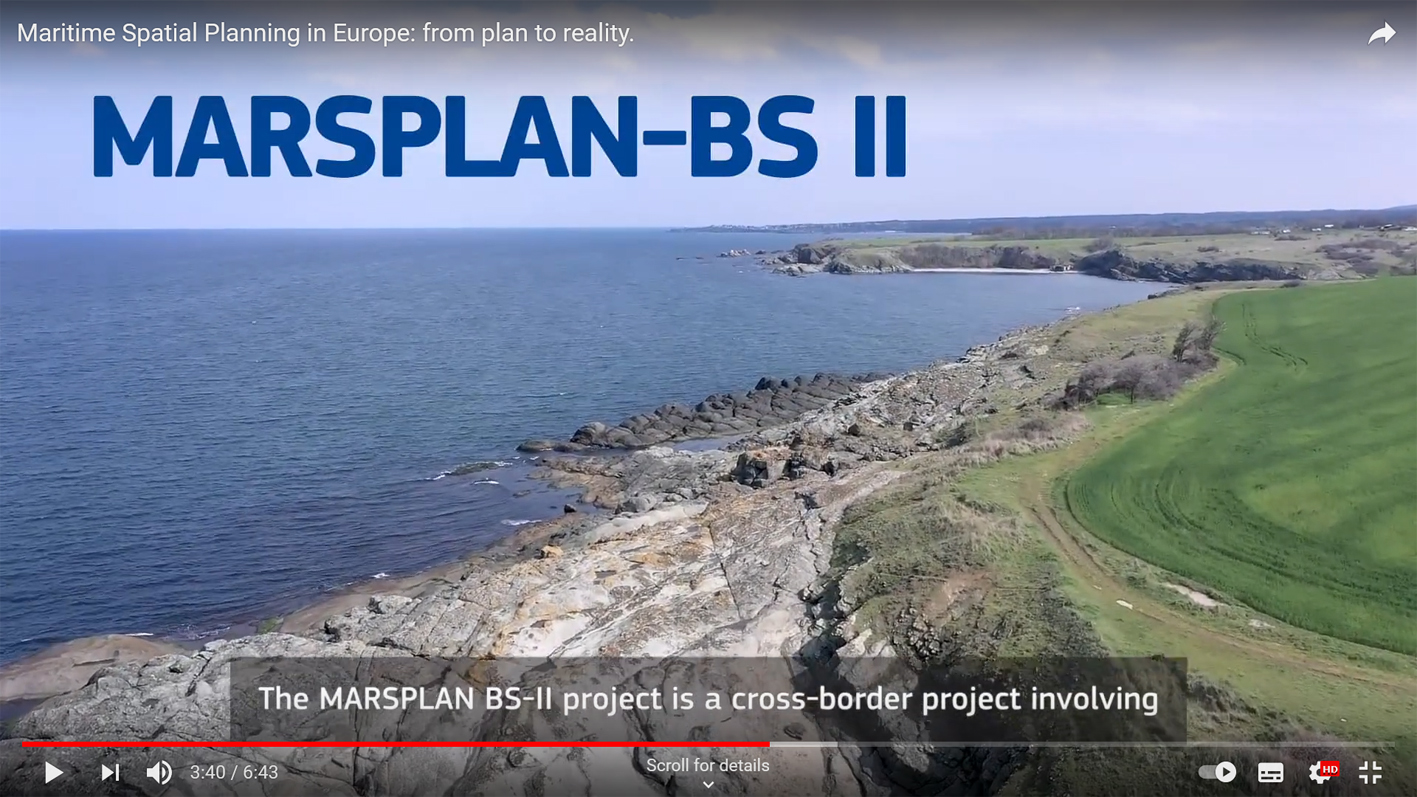 MSP in Europe is an ambitious and collaborative project involving Member states, administrations, research institutions, industries and society as a whole. MSP means cooperating across borders and sectors for a smart, sustainable, productive, and fair use of the maritime space.
In the context of the emergence of the first national maritime spatial plans presented by Member states in 2021, the European MSP Assistance Mechanism has produced a six minute video clip introducing five representative projects in different European maritime basins, supported by the European Maritime and Fisheries Fund (EMFF) (2014-2020).
The MARSPLAN-BS II project, supporting the MSP process in Bulgaria and Romania, is therefore an important leverage to sustainable Blue economy, applying the Multi-Use (MU) concept and proposing a methodology for analysis and integration of Land-Sea Interactions (LSI) in MSP.
Watch the video, taking you across borders to discover how Maritime Spatial Planning is changing and connecting Blue Growth in Europe.