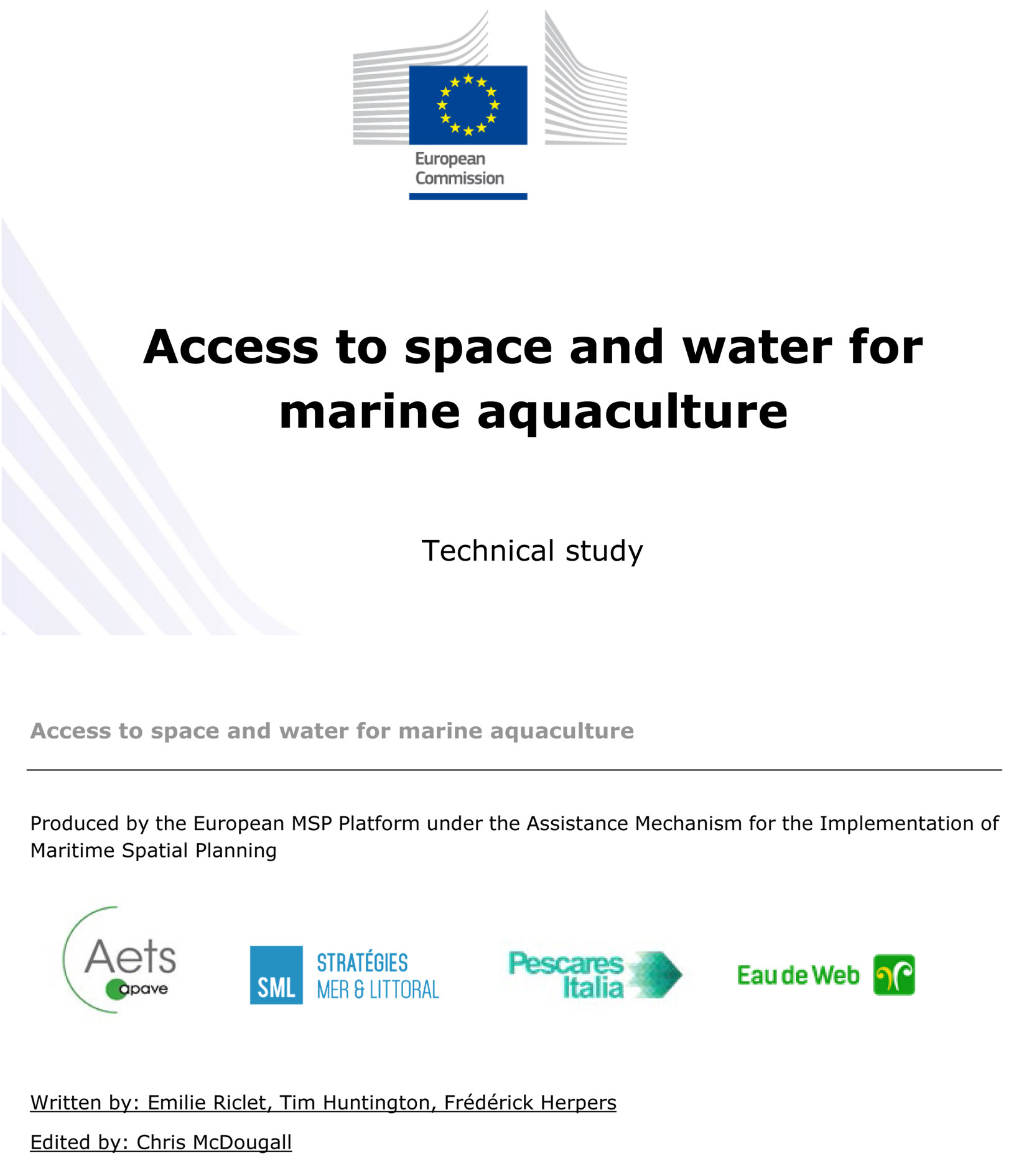 The European Commission and European Climate, Infrastructure and Environment Executive Agency (CINEA), have just published a technical study on "Access to space and water for marine aquaculture". The objective of this study was to identify the main trends and practices for the allocation of marine space for the development of aquaculture across the EU, within the Maritime Spatial Plans (MSPs) produced to date. Based on consultation with EU Member States, the study presents the main enablers, blockers and model practices for the provision of space and water for the establishment of marine aquaculture.
Results showed that within the available EU MSPs, aquaculture is considered one of the key maritime economic activities (MEAs) of the EU blue economy. However, even where the activity was integrated into MSPs through different types of zones (exclusive or flexible ones), a number of improvements for access to space and water for the sector are needed. In particular, regarding the involvement of aquaculture stakeholders in the MSP consultation process and the visibility of the space allocated to marine aquaculture, as well as the coordination between competent MSP and aquaculture authorities.
Also, the continuous evolution of aquaculture production models (e.g., offshore aquaculture, seaweed production) and their associated needs regarding space allocation, are not sufficiently considered within the MSPs. Climate change will be especially crucial for the development of all types of aquaculture production (fish, shellfish and algae), where impacts need to be fully anticipated and integrated into the zoning process of the MSPs. As a result, MSPs are not forward looking enough to anticipate the changes to come in terms of the required space allocation for marine aquaculture.
Based on findings and main observations from national questionnaires and interviews with EU MSs, as well as desk study research and consultation of aquaculture stakeholders at European level (FEAP and AAC), a set of recommendations are provided for the effective and streamlined planning of marine space for aquaculture and integration of aquaculture into maritime spatial plans. The recommendations proposed primarily target EU Member States and planners in order to improve licencing processes for aquaculture and MSPs to support the sector by allocating/securing space for sustainable production in accordance with the existing and emerging needs of the EU Blue Economy (i.e., Farm2Fork, EGD) to support the implementation of their respective Multi-Annual National Plan for aquaculture. However, the recommendations contained may provide relevant insights for MSP practitioners, and/or aquaculture authorities outside the EU.
Originally published by the European Climate Infrastructure and Environment Executive Agency
Read the full report here: Access to space and water for marine aquaculture