The Center for Coastal and Marine Studies (CCMS) turns 5 on 9 of March 2023! Starting from the modest beginning in 2018 our organisation has grown to nationally and worldwide recognized and well established center. We have accomplished so much, but the best is yet to come!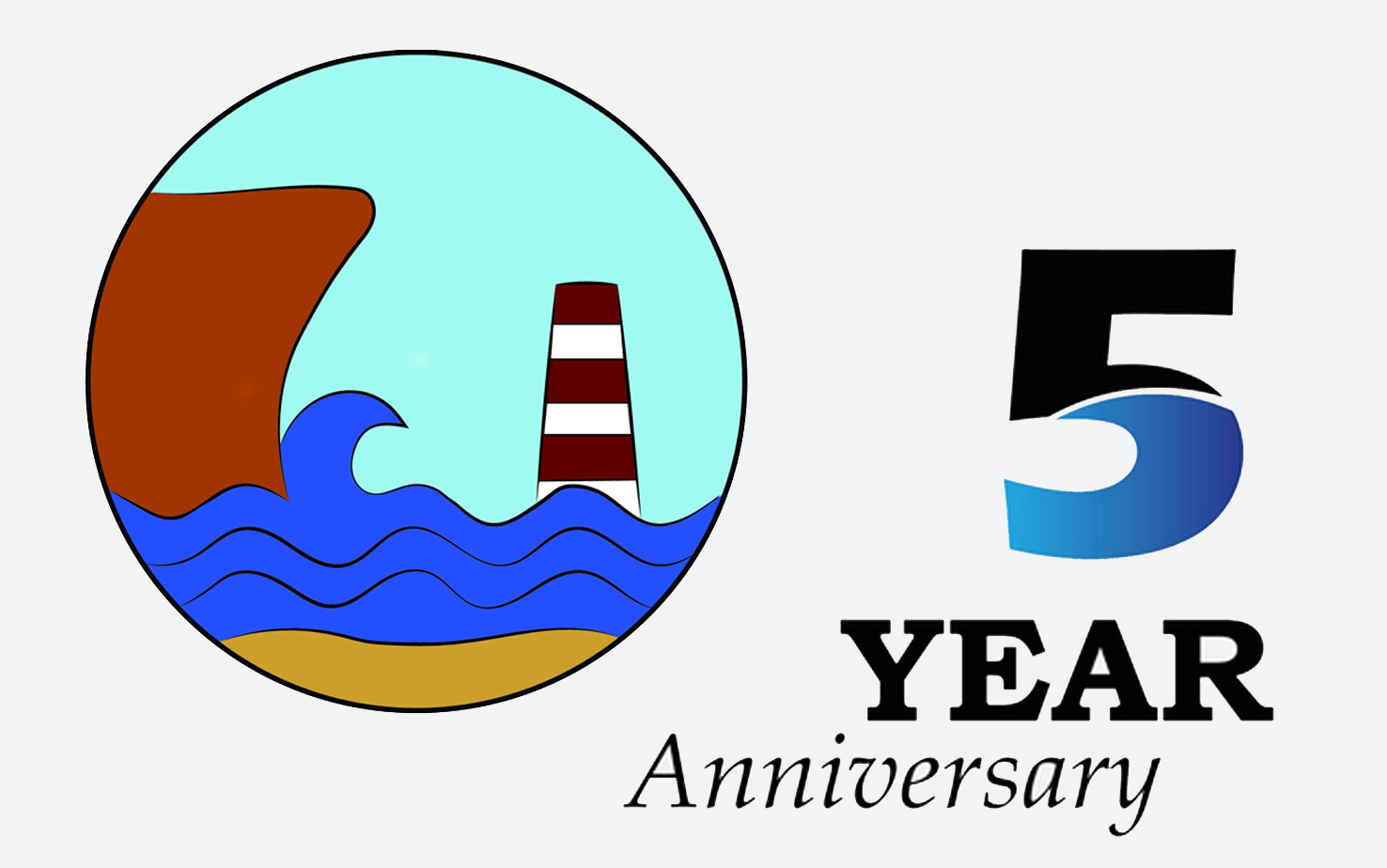 CCMS was born with the fundamental goal of developing and promoting science, research, knowledge transfer, and innovation technologies in the Black Sea and in the World Ocean by bringing together science, environment, expertise, stakeholders and policy making. Our activities comprise a vast range of coastal and marine research (studies and surveys in the field of modern coastal and marine processes), as well as support to the implementation of the EU coastal and maritime Strategies and Directives (MSP, ICZM, Blue and Circular Economy, Blue Growth, European Green Deal, etc.), by developing scientific basis and providing knowledge and expertise, project participation, networking and consultancy.
CCMS is directly advised by Advisory Committee (AC), which involves seventeen distinguished and outstanding scientists and experts from different institutes, universities and organizations all around the globe (Australia, Belgium, Greece, Columbia, Estonia, Germany, Italy, Poland, Romania, Spain, Turkey, United Kingdom, USA and Bulgaria). For more information on AC members explore the section for AC on our webpage: http://www.ccms.bg/en/about-ccms/advisory-committee.
We have started just five years ago working on coastal and marine science and research, and we have contributed a lot to several project consortiums for developing large EU project proposals under different programmes and frameworks: visit our project dedicated section on CCMS webpage:
http://ccms.bg/en/our-projects
We also encourage you to view all other sections at the CCMS website to follow our work and outreach activities, peer reviewed research papers, project reports, conference participation, and other achievement over the last five years: http://ccms.bg/en/
Also, follow our social media channels to find out the latest:
Twitter: https://twitter.com/CCMSBG
Now, 5 years later, we find ourselves in turbulent times after the global pandemic while recovering from the economic crises it caused, and experiencing the impact of the war in Ukraine causing thousands of death, but also major economic damages globally. The impacts of climate change have never been more apparent and we are still trying to build a just and fair society where no one is left behind. These have not been easy times, and we do not have an easy road ahead of us, but out of many difficulties come many opportunities for the great transition to the sustainable blue economy upon reaching the targets of the European Green Deal and supported by the Maritime Spatial Planning.
More importantly we are now even more than committed to continue our work in coastal and marine studies, facing the challenges and looking to the future to accomplish the CCMS mission and goals! At the end, in celebrating our 5th Anniversary we take the moment to warmly thank all our AC members, colleagues and friends for their trust, help and courage to join us along this long way, and for their continuing support and great collaborations over the past great five years!
LET`S WISH US A VERY HAPPY 5th BIRTHDAY AND MANY MORE YEARS OF SUCCESS AHEAD!