Discover latest insights, reflections and take-home-messages on the already carried and upcoming MSP-GREEN project events and activities!
Introducing the project and its consortium
Covering 5 European sea basins - The Baltic sea, the North Sea, the Mediterranean,The Black sea and the Atlantic Ocean, the MSP-GREEN project contributes to align maritime spatial plans (MSPs) to the ambition of the European Green Deal(EGD). The framework aims to provide a cross-cutting approach to the EGD keytopics relevant for marine environment and sustainable transition of blue economy: (1) climate change, (2) circular blue economy, (3) marine biodiversity, (4) marinerenewable energy, (5) sustainable food provision. Co-funded by the European Maritime, Fisheries and Aquaculture Fund, the MSP-GREEN project gathers partners from Italy, Spain, France, Latvia, Finland, Bulgariaand Germany. Partners are: CORILA (Coordinator), CNR-ISMAR, IUAV (IT), CEREMA, IFEMER, UBO (FR), IEO (CSIC)(SP), MoEPRD (LV), RCSW (FI) and CCMS (BG). Associated Partners: VASAB and BSH (DE).

Project partners play an active role raising discussions on the EGD integration in the MSP by presenting the project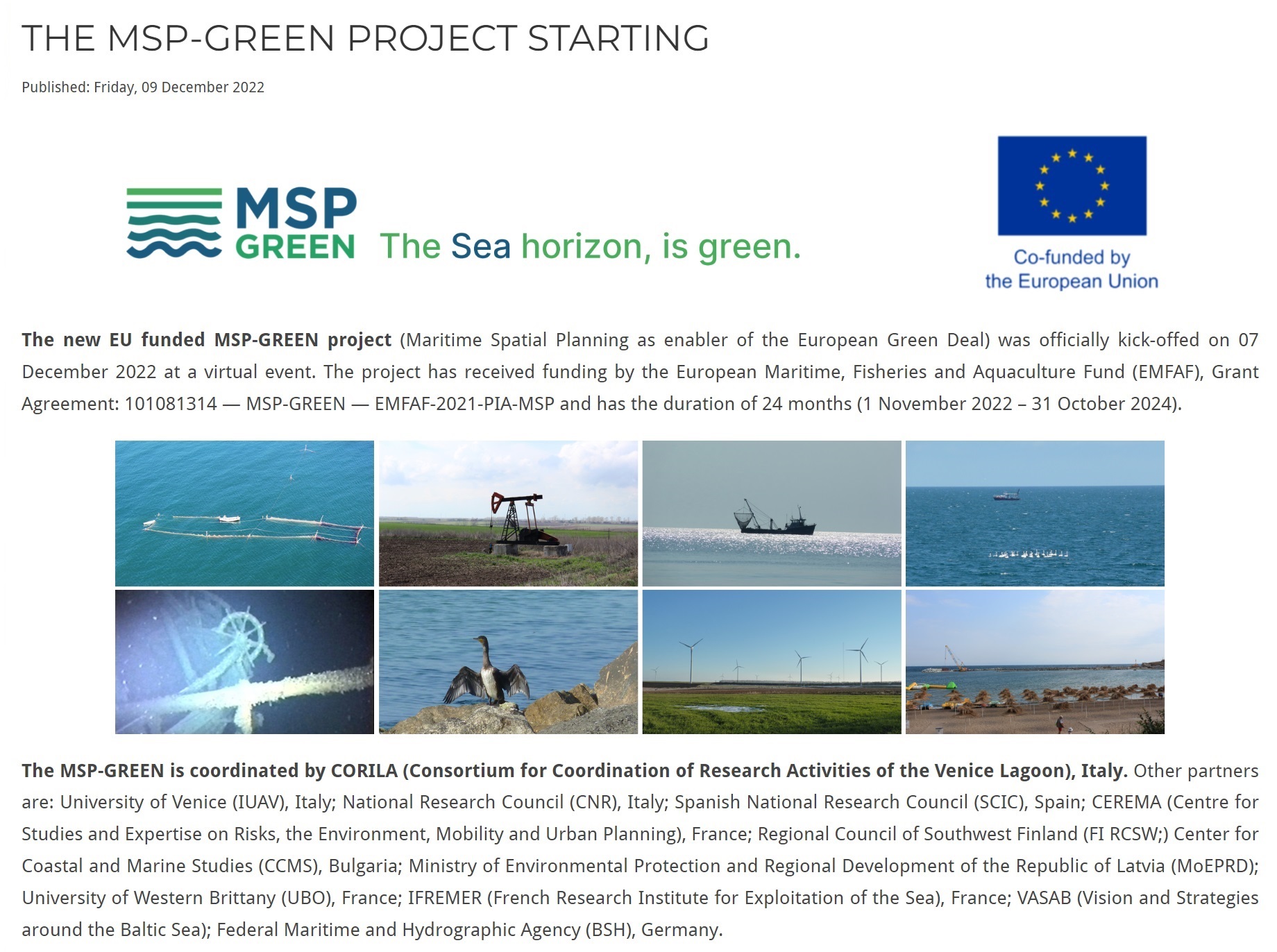 Get to know more about the project partners Center for Coastal and Marine Studies (CCMS)
Read the full Newsletter HERE!