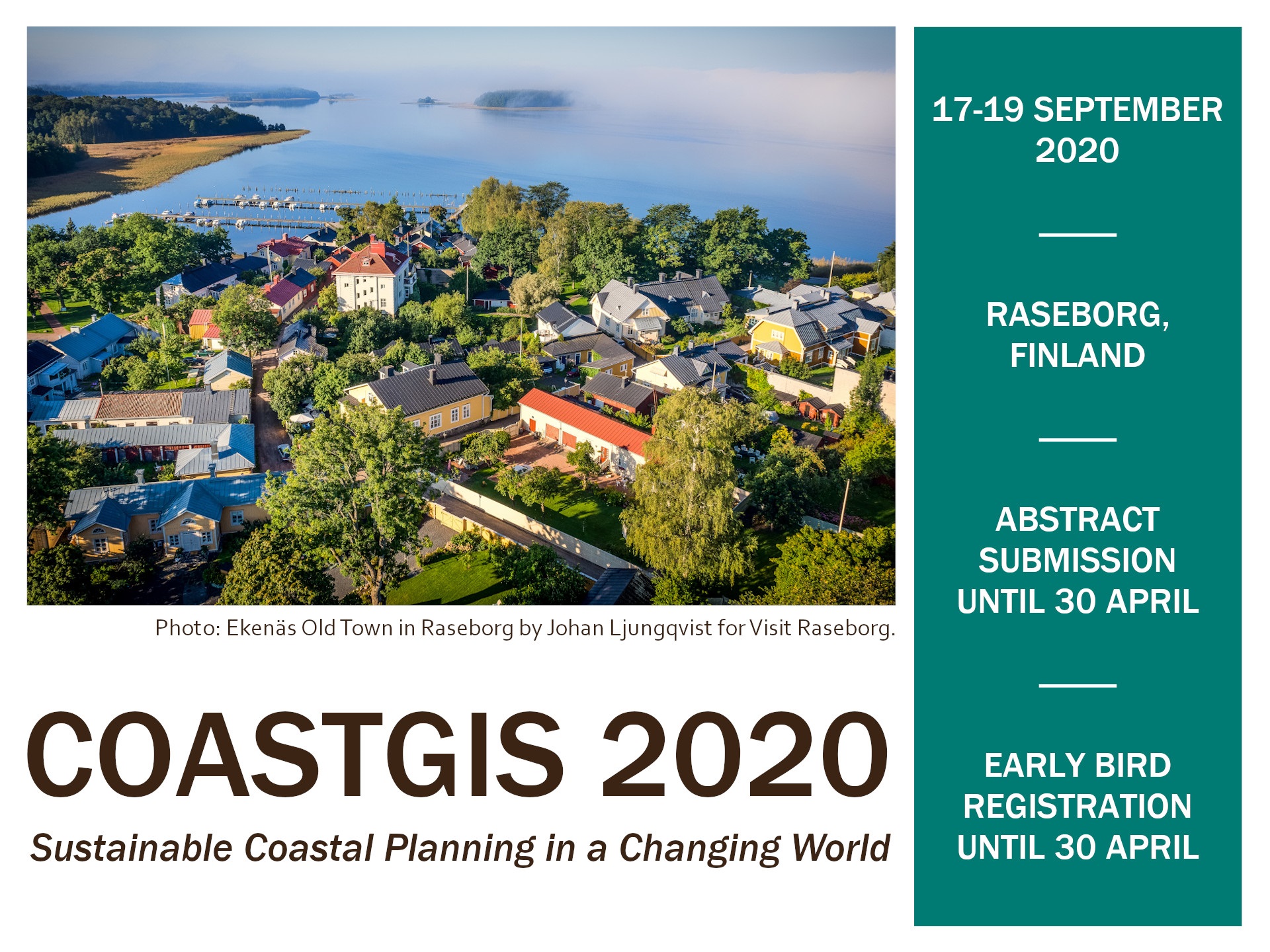 The 14th CoastGIS Symposium will take place on 17-19 September 2020 in Ekenäs on the south coast of Finland. CoastGIS is a biennial series of symposia that brings together practitioners and researchers in the field of marine and coastal Geographic Information Systems, remote sensing and computer cartography. It is an established major international coastal and marine event attracting delegates from around the globe.
The conference theme "Sustainable Coastal Planning in a Changing World" refers to the challenges faced worldwide in light of sustainable development and emphasis will be on cooperation in spatial planning between countries. The conference will take place at Novia University of Applied Sciences, located in downtown Ekenäs. As in previous years a wide range of topics will be covered including technological advances and analyses, as well as applications and policies for solving coastal challenges. The conference will serve as a worldwide platform for an exchange of knowledge, ideas and experience by researchers and practitioners on how spatial data and information technologies aid marine and coastal zone managers and stakeholders in better understanding and managing coastal space and resources.
The CCMS Advisory Committee Member David R. Green - University of Aberdeen is chairing the International CoastGIS Committee to oversee the 2020 Symposium which will be planned by a local organising team in Finland.
Papers for oral presentations, posters, and suggestions for panel sessions are invited.
IMPORTANT DATES:
• Abstract submission will be open from 15 January– 30 April 2020
• Early bird registration will be open from 15 January – 30 April 2020
In the weeks to come more and detailed information will be added to the conference web site: https://www.novia.fi/coastgis2020/.