REGIONAL STAKEHOLDER SEMINAR ON BLUE ECONOMY: TOWARDS A COMMON MARITIME AGENDA FOR THE BLACK SEA, 19 MARCH 2019, ISTANBUL, TURKEY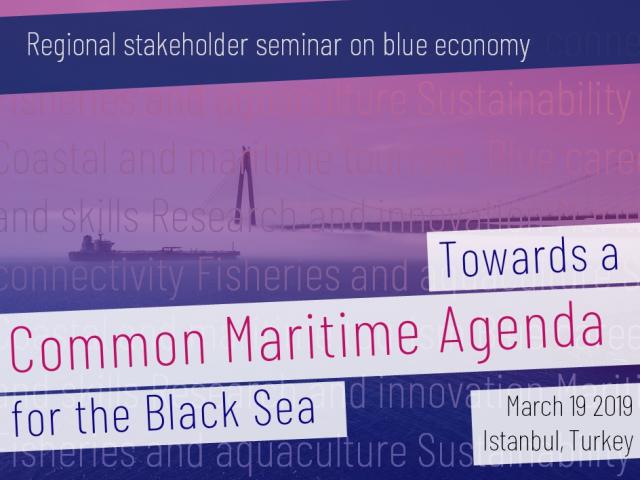 CCMS experts took active participation at the Regional Stakeholder Seminar on Blue Economy on 19 March 2019 in Istanbul, Turkey at the Hilton Istanbul Maslak. The Seminar was organized by the Facility for Blue Growth (https://blackseablueconomy.eu/) with the support of the European Commission and the Black Sea Economic Cooperation, Permanent International Secretariat (BSEC PERMIS). It brought together policy experts, scientists, entrepreneurs and regional organisations for debating on the challenges and opportunities for cooperation on marine and maritime affairs in the Black Sea and identifying joint actions to support an innovative, resilient and sustainable blue economy in the region.
The CCMS Director Dr. Margarita Stancheva was invited as a key participant to contribute in the discussions in Workshop 3: Coastal and maritime tourism (PDF) "3. An attractive Black Sea region: sustainable coastal and maritime tourism" and Workshop 4: Environment and marine litter (PDF) "4. Healthy marine environment and fight against plastic pollution".
For more details on the Seminar, thematic workshops and findings from the discussions, follow the Seminar webpage of the Facility for Blue Growth:
https://blackseablueconomy.eu/