Virtual on 26 November 2020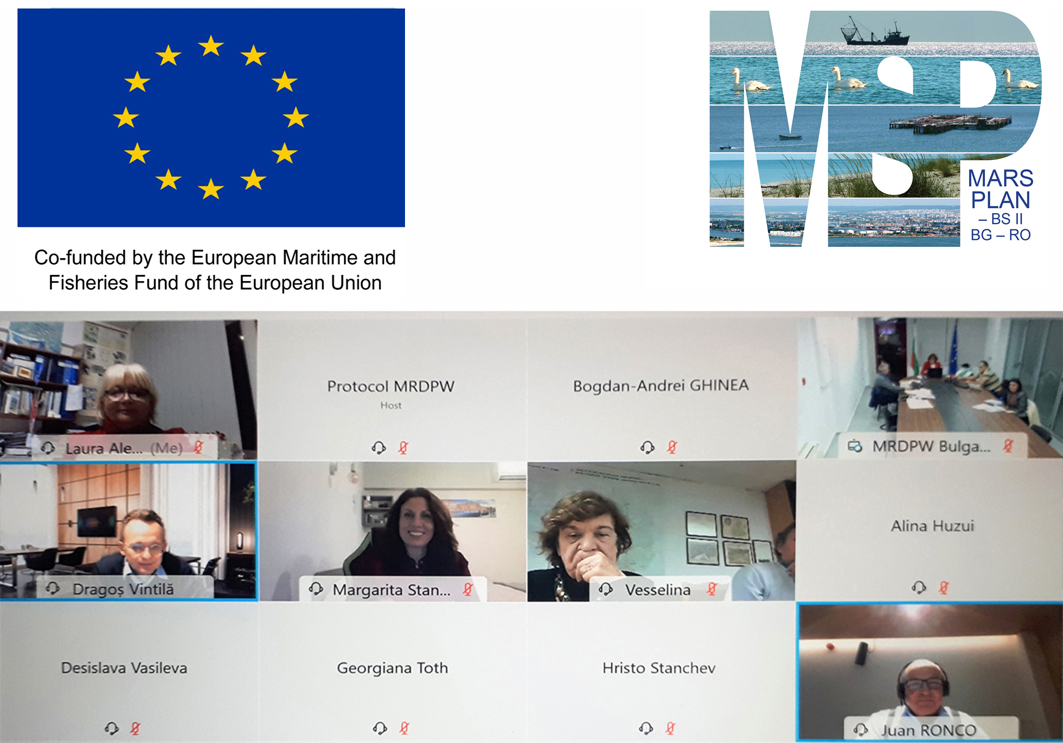 Despite the global pandemic caused by the coronavirus, the Maritime Spatial Planning process in the Black Sea continues. On 26 of November, 2020, the 3rd Steering Committee (SC) Meeting of the MARSPLAN-BS II project was successfully conducted. Due to the safety measures, the meeting was carried out in a video-conference format organized and hosted by the Ministry of Regional Development and Public Works of Bulgaria. All partners in the MARSPLAN-BS II project as well as representatives of European Commission`s DG MARE and EASME attended the SC Meeting.
The 3rd SC Meeting aimed at providing an efficient communication and feedback platform on MARSPLAN-BS II current progress of activities as well as future activities. The partners discussed also elaboration of methodology for integrating Land-Sea Interactions (LSI) in MSP and testing the methodology leaded by CCMS, stakeholder engagement; project management and coordination issues; project visibility and communication of the project deliverables, etc. Also, the risk management plan has been updated for the next sixth project months, in order to foresee potential risks, estimate impacts, and define responses to arisen issues for successful implementation of project activities and reaching the envisaged indicators and deliverables.