CCMS attended the 3rd International Conference on Marine/Maritime Spatial Planning (MSP) held last week in 22-23 November, 2022, in Barcelona, Spain. The event was jointly organized by The Directorate General for Maritime Affairs and Fisheries of the European Commission (DG MARE) and the Intergovernmental Oceanographic Commission of UNESCO (IOC-UNESCO). The third edition of the conference aimed to assess the state-of-the-art implementation of MSP and discuss challenges and opportunities to achieve the MSP roadmap priority areas and target (cover at least 1/3 of the global maritime areas under national jurisdictions with marine spatial plans by 2030).
The conference was structured around different thematic panels, related to the six priority areas of the updated MSProadmap 2022-2027:
1. Knowledge support
2. Capacity development and awareness
3. Transboundary cooperation
4. Climate-smart MSP
5. Marine protection and restoration
6. Sustainable blue economy.
Explore the new joint MSProadmap of the European Commission and UNESCO that was presented at the conference: https://www.mspglobal2030.org/wp-content/uploads/2022/11/MSProadmap2022-2027.pdf
CCMS as partner in the Horizon Europe MSP4BIO project took active participation at the organised MSP4BIO booth at the conference with fireside chats.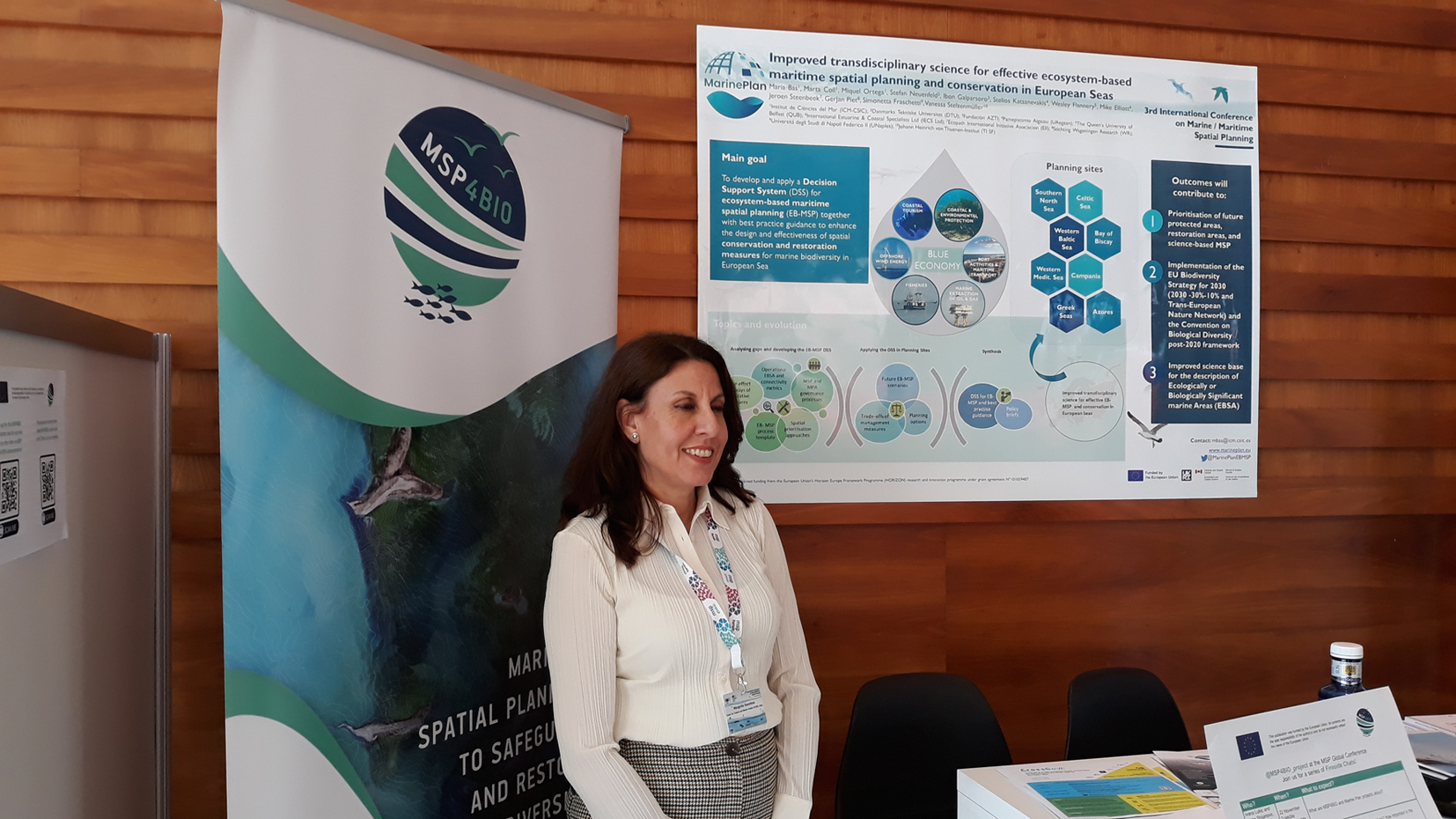 More details on the MSP4BIO booth will come soon at the project website: https://msp4bio.eu/