Published: Monday, 03 July 2023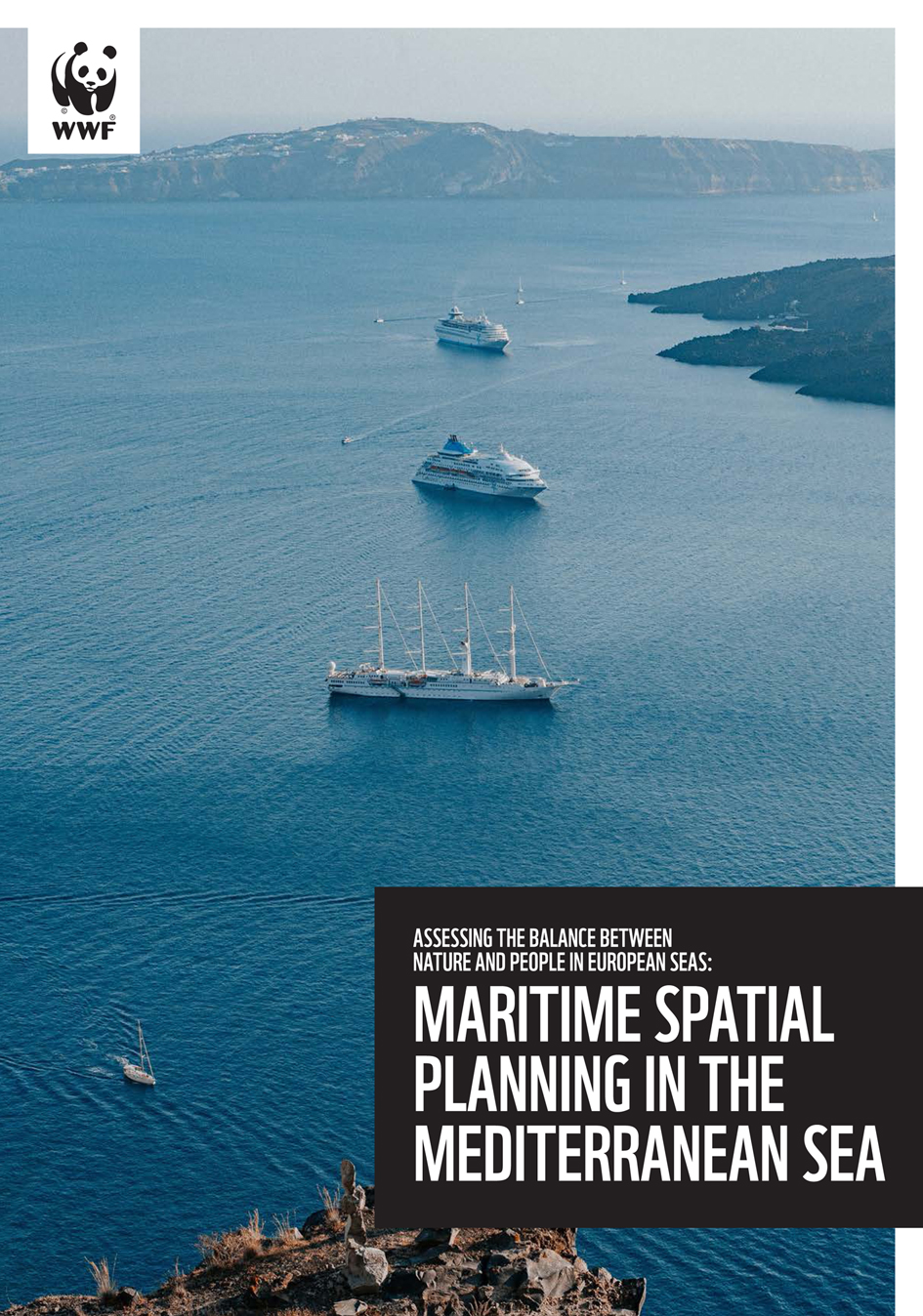 National maritime plans are misaligned within and across borders, fail to account for climate change, and are off track to achieve renewable energy and marine protection targets.
A new WWF assessment of maritime spatial planning (MSP) in the EU Mediterranean reveals the region is significantly lagging behind in applying an ecosystem-based approach to the long-term management of the basin.
Read more: A new WWF assessment of MSP in the EU Mediterranean published!
Published: Thursday, 11 May 2023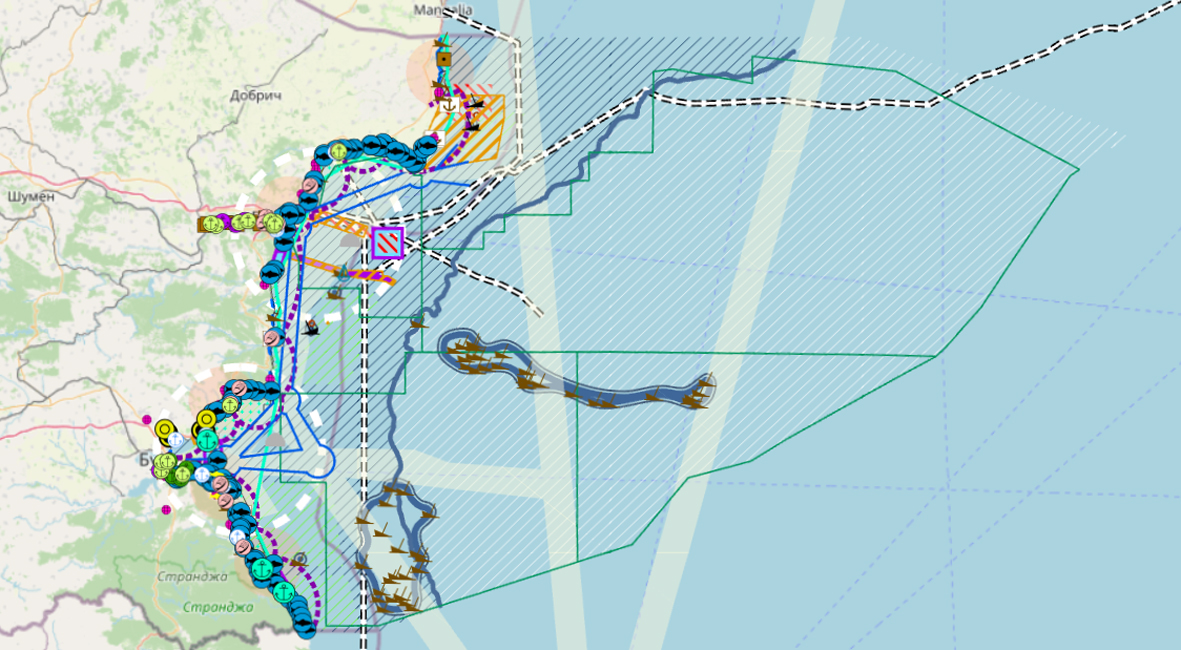 The Council of Ministers approved the draft Maritime Spatial Plan of the Republic of Bulgaria with a time horizon until 2035. With the approval of the Maritime Spatial Plan, Bulgaria makes a definite request to join the countries that have complied with their obligation under the Directive 2014/89/EU of the European Parliament and of the Council of July 23, 2014 to establish a framework for maritime spatial planning. The Law on Maritime Spaces and Inland Waterways and Ports of the Republic of Bulgaria stipulates that the document be updated every 10 years. If necessary, this will be done in a shorter period of time.
The plan will make it possible to sustainably use the natural features and resources in the Black Sea maritime space and for the development of economic activities in compliance with environmental protection. It does not foresee a change in the way of permanent use of the coastal territories, as well as investment initiatives or new construction in accordance with the normative framework for territorial planning.
The adoption and implementation of the Maritime Spatial Plan of the Republic of Bulgaria represents a step towards more sustainable use of the Black Sea and its more effective protection.
Congratulations to our colleagues from the Bulgarian Competent MSP Authority (the Ministry of Regional Development and Public Works) and the National Center for Regional Development (MSP planners) for this great achievement and to everyone contributing to make it happen!
https://www.gov.bg/bg/prestsentar/zasedaniya-na-ms/dneven-red-na-zasedanie-na-ministerskiya-savet-na-11-05-2023-g
Published: Thursday, 01 June 2023

Discover latest insights, reflections and take-home-messages on the already carried and upcoming MSP-GREEN project events and activities!
Introducing the project and its consortium
Covering 5 European sea basins - The Baltic sea, the North Sea, the Mediterranean,The Black sea and the Atlantic Ocean, the MSP-GREEN project contributes to align maritime spatial plans (MSPs) to the ambition of the European Green Deal(EGD). The framework aims to provide a cross-cutting approach to the EGD keytopics relevant for marine environment and sustainable transition of blue economy: (1) climate change, (2) circular blue economy, (3) marine biodiversity, (4) marinerenewable energy, (5) sustainable food provision. Co-funded by the European Maritime, Fisheries and Aquaculture Fund, the MSP-GREEN project gathers partners from Italy, Spain, France, Latvia, Finland, Bulgariaand Germany. Partners are: CORILA (Coordinator), CNR-ISMAR, IUAV (IT), CEREMA, IFEMER, UBO (FR), IEO (CSIC)(SP), MoEPRD (LV), RCSW (FI) and CCMS (BG). Associated Partners: VASAB and BSH (DE).

Published: Tuesday, 09 May 2023

European nature is not in a good state and it has shown few signs of improvement over the past years. According to European Environment Agency's (EEA) briefing, published on 09 May 2023, restoration efforts and better ongoing management of ecosystems are needed to safeguard a range of benefits delivered by a healthy nature — to people's health, food security and effective climate action.
The EEA briefing 'The importance of restoring nature in Europe' sums up key evidence on why European ecosystems are in urgent need of concerted restoration efforts both inside existing designated protected areas but also outside these spaces, such as in managed forests, agricultural lands, seas, and urban areas.
Restoring damaged rivers, lakes, wetlands, forests, grasslands, marine habitats and other ecosystems would not only improve the overall resilience and quality of nature in Europe, but would bring many broader societal benefits. For example, the health of habitats for pollinators, such as bees and beetles, is critical for long-term food security in Europe. The condition of forests and wetlands is vital for climate change mitigation, and healthy ecosystems also provide better protection from extreme weather events and pollution, the EEA briefing highlights.
However, despite commitments over several decades, EU Member States have not yet been able to achieve long-term policy targets on nature or change the overall negative trend of declining biodiversity, the EEA briefing reminds. To change this course, it is imperative to restore damaged ecosystems to a good state while also maintaining efforts to protect the healthy ones.
According to the EEA's latest 'State of nature in the EU 2020' assessment, 81% of protected habitats, 39% of protected birds and 63% of other protected species are in a poor or bad state. Many cumulative factors contribute to the pressures on nature in Europe, including intensive agriculture, land take, pollution, unsustainable forestry and climate change.
Read full European Environment Agency's (EEA) briefing HERE!
Originally published by: https://www.eea.europa.eu
Subcategories