Center for Coastal & Marine Studies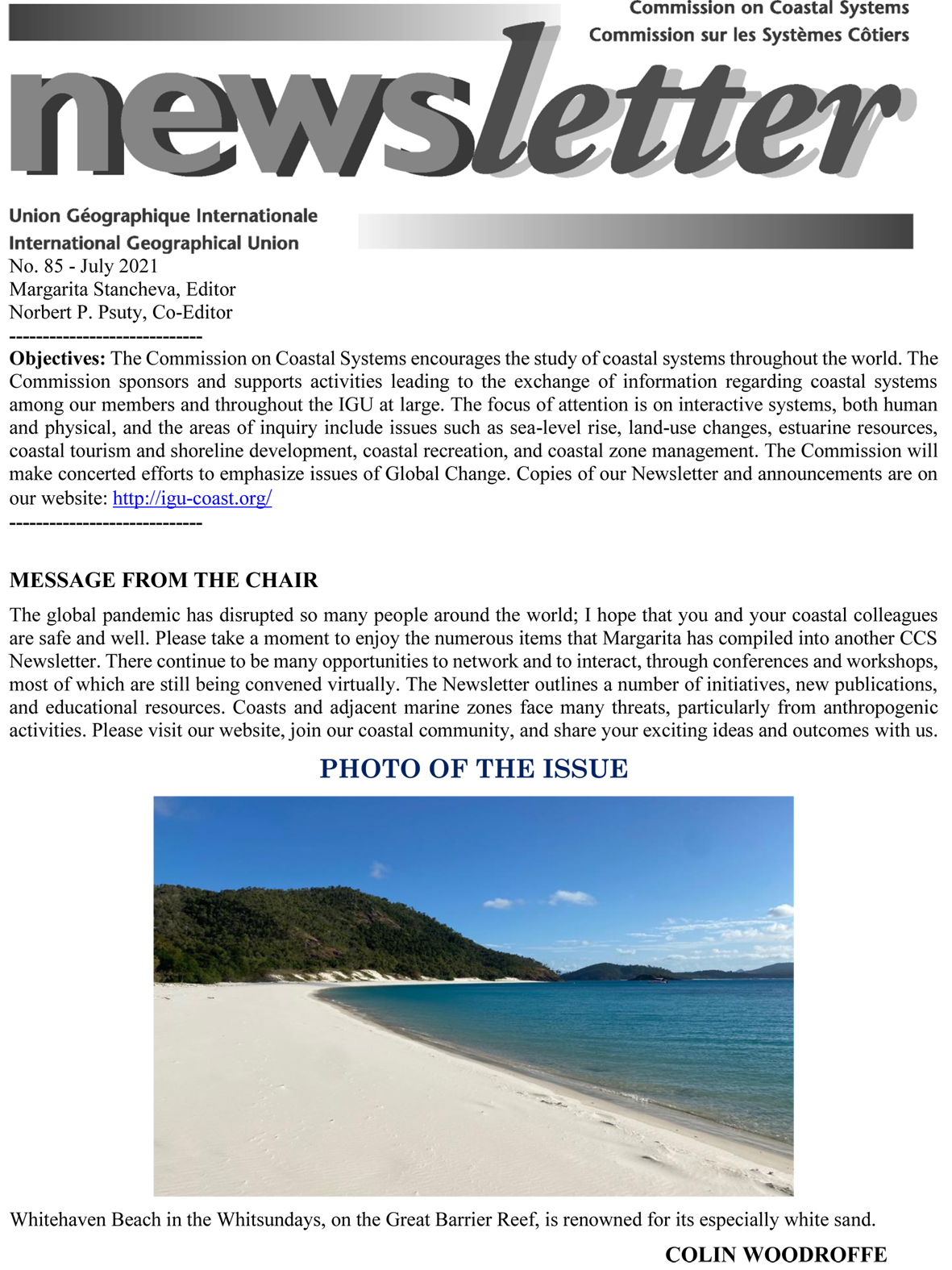 The Commission on Coastal Systems (CCS) to the International Geographical Union (IGU) is delighted to release its July 2021 Newsletter: you can discover the latest news, CCS recent and upcoming activities, initiatives and collaborations by following CCS website: http://igu-coast.org/.
The CCS Newsletter is issued twice a year and highlights the activities of Commission on Coastal Systems and its members all across the world. If you would like to join CCS network, you only need to fill out the form at the end of the Newsletter or to get in contact with CCS Secretary Margarita Stancheva ().
Enjoy the content of July 2021 Newsletter and participate by sharing information and disseminating it to your wide networks and interested readers.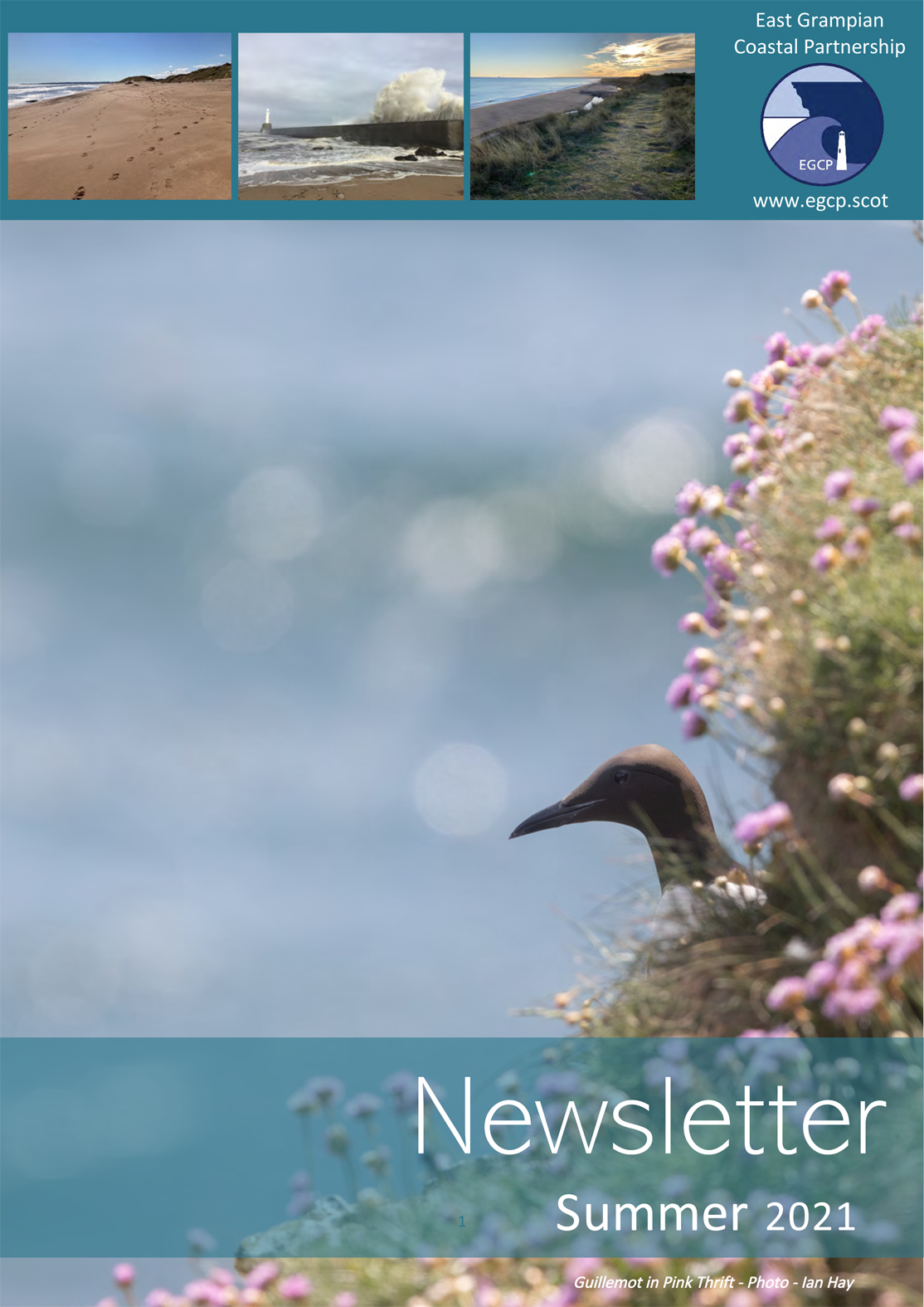 We are pleased to circulate the Summer E-Newsletter 2021 of the East Grampian Coastal Partnership (EGCP), submitted by CCMS Advisory Committee member Dr. David R. Green, Director of the Aberdeen Institute for Coastal Science and Management, Scotland, United Kingdom.
Follow the EGCP website for more information and upcoming news.

A coastal field trip was recently carried out along the 432 km Bulgarian Black Sea coast focused to determine scenic sensitivity to natural processes and human pressure. In total, 16 sites respectively located in Burgas (9), Varna (3) and Dobrich (4) districts were field-tested during May and June (2021). The study was performed in collaboration between University of Cadiz and Center for Coastal and Marine Studies under a Ph.D. project: "Sensitive coastal beauty: an innovative approach to assess scenic sensibility to human and natural processes, in a Climate Change context, at very attractive sites along the coasts of Italy, Balearic Islands (Spain), Northern France and Bulgaria".
The field trip was conducted by Alexis Mooser, PhD student in Environmental Phenomena and Risks Program (Universities of Parthenope and Cadiz), Parthenope University of Naples, Italy and University of Cadiz, Spain. CCMS experts Dr. Margarita Stancheva and Dr. Hristo Stanchev took active participation in the field trip in particular along the North Bulgarian coast.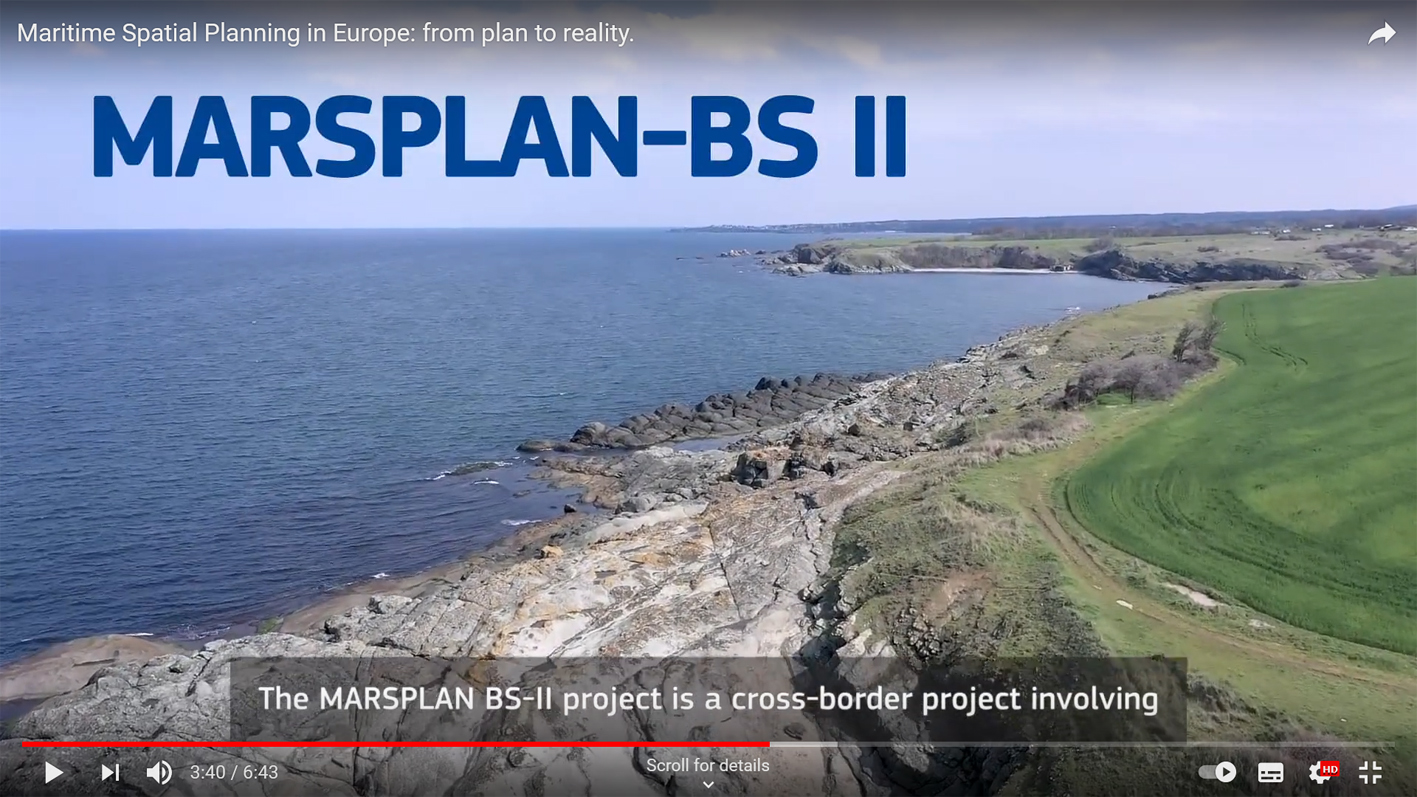 MSP in Europe is an ambitious and collaborative project involving Member states, administrations, research institutions, industries and society as a whole. MSP means cooperating across borders and sectors for a smart, sustainable, productive, and fair use of the maritime space.
In the context of the emergence of the first national maritime spatial plans presented by Member states in 2021, the European MSP Assistance Mechanism has produced a six minute video clip introducing five representative projects in different European maritime basins, supported by the European Maritime and Fisheries Fund (EMFF) (2014-2020).
The MARSPLAN-BS II project, supporting the MSP process in Bulgaria and Romania, is therefore an important leverage to sustainable Blue economy, applying the Multi-Use (MU) concept and proposing a methodology for analysis and integration of Land-Sea Interactions (LSI) in MSP.