Center for Coastal & Marine Studies
20-23 April 2020 Seville, Spain

The next International Coastal Symposium (ICS2020) to be held from Monday 20th April to Thursday 23rd of 2020 at Hotel Alfonso XIII in the city of Seville, Spain. This is the first time the International Coastal Symposium (ICS) will be held in Spain.

The symposium will be hosted by the Coastal Environments Research Group, Universidad Pablo de Olavide de Sevilla, under the auspices of the Coastal Education and Research Foundation (CERF) and the Journal of Coastal Research (JCR).
11-12 February 2019
Room IV / UNESCO Headquarters (Paris, France)
The event will also be livestreamed at this link: http://webcast.unesco.org/live/room-04/en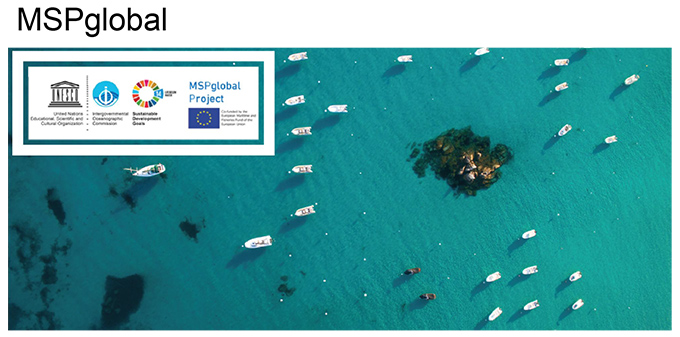 UNESCO's Intergovernmental Oceanographic Commission and the Directorate-General for Maritime Affairs and Fisheries of the European Commission cordially invite you to attend the opening conference of the MSPglobal initiative.
MSPglobal is a new joint initiative launched by UNESCO's Intergovernmental Oceanographic Commission (IOC-UNESCO) and the European Commission to develop new international guidelines on maritime spatial planning.
MSPglobal is co-financed by the European Commission's European Maritime and Fisheries Fund.
https://en.unesco.org/mspglobal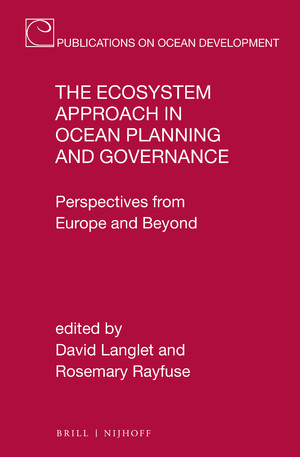 Series: Publications on Ocean Development, Volume: 87
Editors: David Langlet and Rosemary Rayfuse
The Ecosystem Approach in Ocean Planning and Governance takes stock of the challenges associated with implementing an ecosystem approach in ocean governance.

CCMS experts Dr. Margarita Stancheva and Dr. Hristo Stanchev took participation at the Smart Blue Regions project Conference "The role of regions in fostering blue growth" held on 22nd January 2019 in Berlin, Germany. The conference was organised by the SUBMARINER Network for Blue Growth EEIG and brought a wide range of interested stakeholders from the business community, public administrations, research and academia. This important event was especially focused on:
• Paving the way for regional Blue Growth cooperation
• Smart Specialisation and Multi-Use as drivers for Blue Growth
• Approaches to financing Blue Growth cooperation
• Policy measures and support structures for fostering Blue Growth