Center for Coastal & Marine Studies

It is our great pleasure to invite submissions to the following Geomorphology Session at the EGU General Assembly 2020, 3 – 8 May 2020, Vienna, Austria: GM6.4 COASTAL ZONE GEOMORPHOLOGICAL INTERACTIONS: NATURAL VERSUS HUMAN-INDUCED DRIVING FACTORS, information on which please find here: https://meetingorganizer.copernicus.org/EGU2020/session/37494

The Maritime Spatial Planning Forum: Global Meets Regional will take place on 19-21 November 2019 in Riga, Latvia, and will serve as a joint event for the 4th International MSPforum, 3rd Baltic MSP Forum as well as for the final conference of the Pan Baltic Scope project. It is jointly organized by the Intergovernmental Oceanographic Commission of UNESCO, VASAB, Pan Baltic Scope collaboration and the European Commission's Directorate-General for Maritime Affairs and Fisheries in cooperation with the University of Latvia.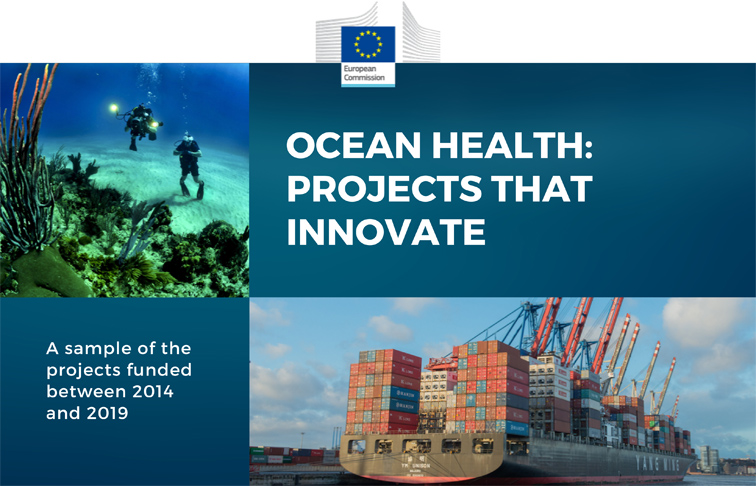 The first MARSPLAN-BS is one of the projects funded by the European Maritime and Fisheries Fund between 2014 and 2019 and included in new DG MARE/EASME publication - Ocean Health: Projects that innovate. MARSPLAN-BS was the first project helping Bulgarian and Romanian national authorities and researchers to work together on the transposition of the EU´s Maritime Spatial Planning Directive.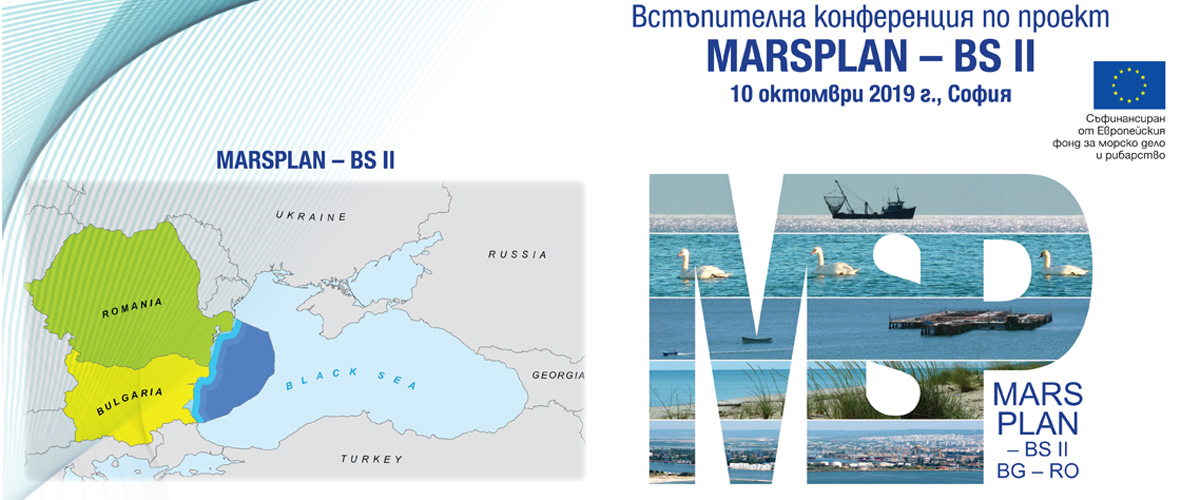 The First Kick-off/Steering Committee Meetings and the Opening Conference for official launching of the MARSPLAN-BS II Project (Cross-border Maritime Spatial Planning for Black Sea - Bulgaria and Romania) took place on 9-10 October 2019 at Ramada Hotel, Sofia, Bulgaria. The events were organised back to back by the Project Coordinator, the Ministry of Regional Development and Public Works (MRDPW) of Bulgaria with participation of MARSPLAN-BS II project team: Ministry of Regional Development and Public Administration of Romania; National Center for Regional Development, Bulgaria; National Institute for Marine Research and Development "Grigore Antipa", Romania; Center for Coastal and Marine Studies, Bulgaria; National Institute for Marine Geology and Geo-ecology, Romania; Ovidius University of Constanta, Romania; Nikola Vaptsarov Naval Academy, Bulgaria.