Center for Coastal & Marine Studies

CCMS Director Dr Margarita Stancheva took participation at BSEC - ICBSS WEBINAR, conducted on 19 May, 2020 and organized by the International Center for Black Sea Studies (ICBSS), together with Black Sea Economic Cooperation (BSEC) in an online discussion about regional cooperation and coordination during the Covid-19 outbreak and the role of international organizations in the challenging post - pandemic era, focusing on the Black Sea Region.

CCMS experts participated at the sixth MSPglobal online seminar – the first in English – organised on 6 May 2020, with a theme "How to ensure Ecosystem-Based Approach (EBA) principles in the context of Marine Spatial Planning (MSP)". More than 300 participants joined the online seminar from over 45 different countries and had the opportunity to hear the perspective of five different speakers all across the world:

Despite the global pandemic caused by COVID-19, Maritime Spatial Planning (MSP) process continues in the Black Sea: on 7 May 2020, the Second Steering Committee (SC) Meeting of the MARSPLAN-BS II Project was successfully conducted in a video-conference format. The meeting was organised by the Ministry of Public Works, Development and Administration of Romania with the participation of the MARSPLAN-BS II project partnership, as well as representatives from the EC`DG MARE and EASME. The CCMS is one of the Bulgarian partners in the project.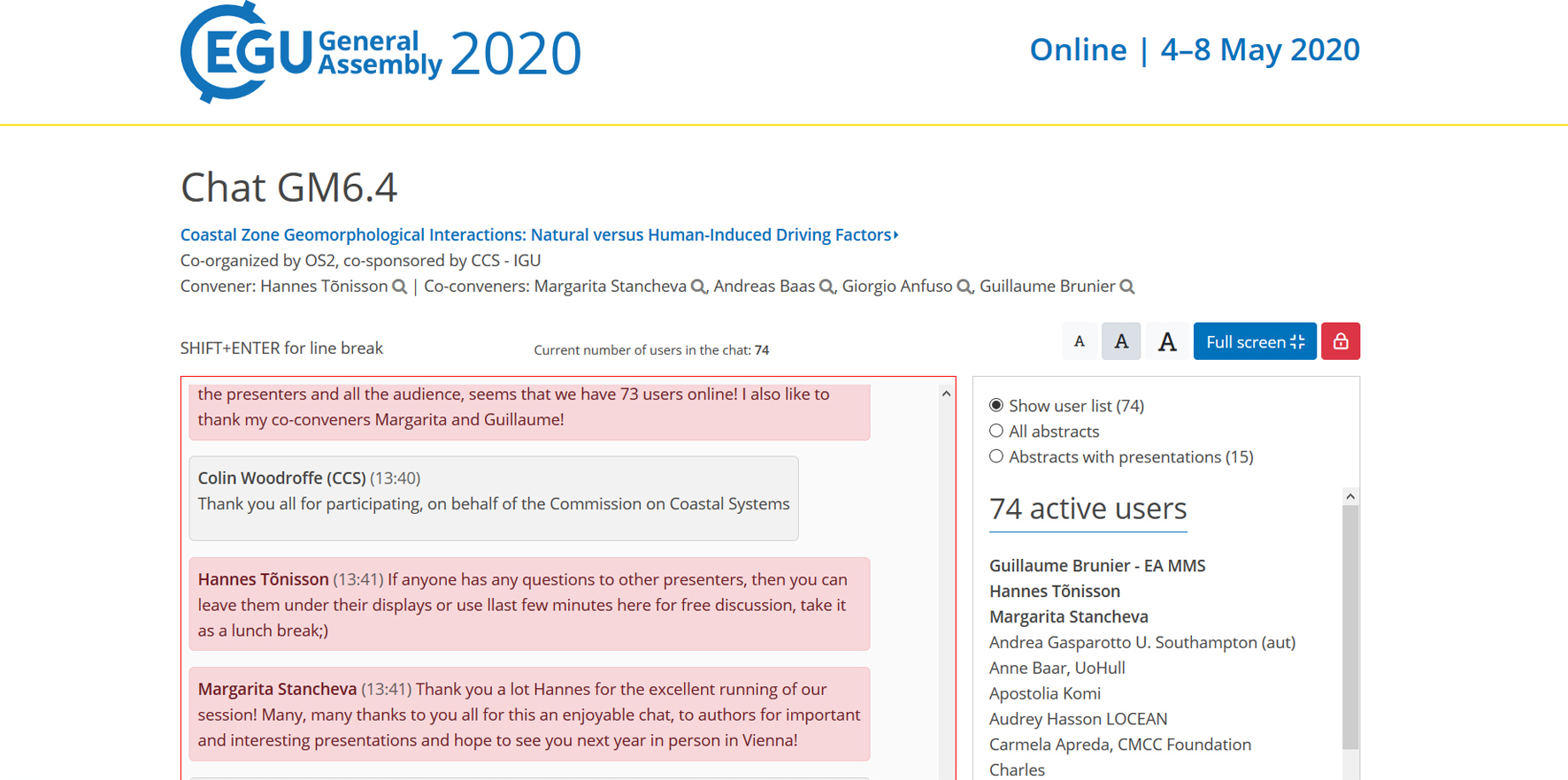 The EGU General Assembly 2020 in the online format Sharing Geoscience Online was an exciting experiment in response to the COVID-19 pandemic and a great success: 18,036 abstracts formed the programme with 701 scientific sessions, 11,380 presentation materials accompanied the abstracts and received 6,297 comments so far (to be continued until 31 May). A fantastic number of 26,219 individual users joined the 721 live text chats and posted 200,400 messages.