Center for Coastal & Marine Studies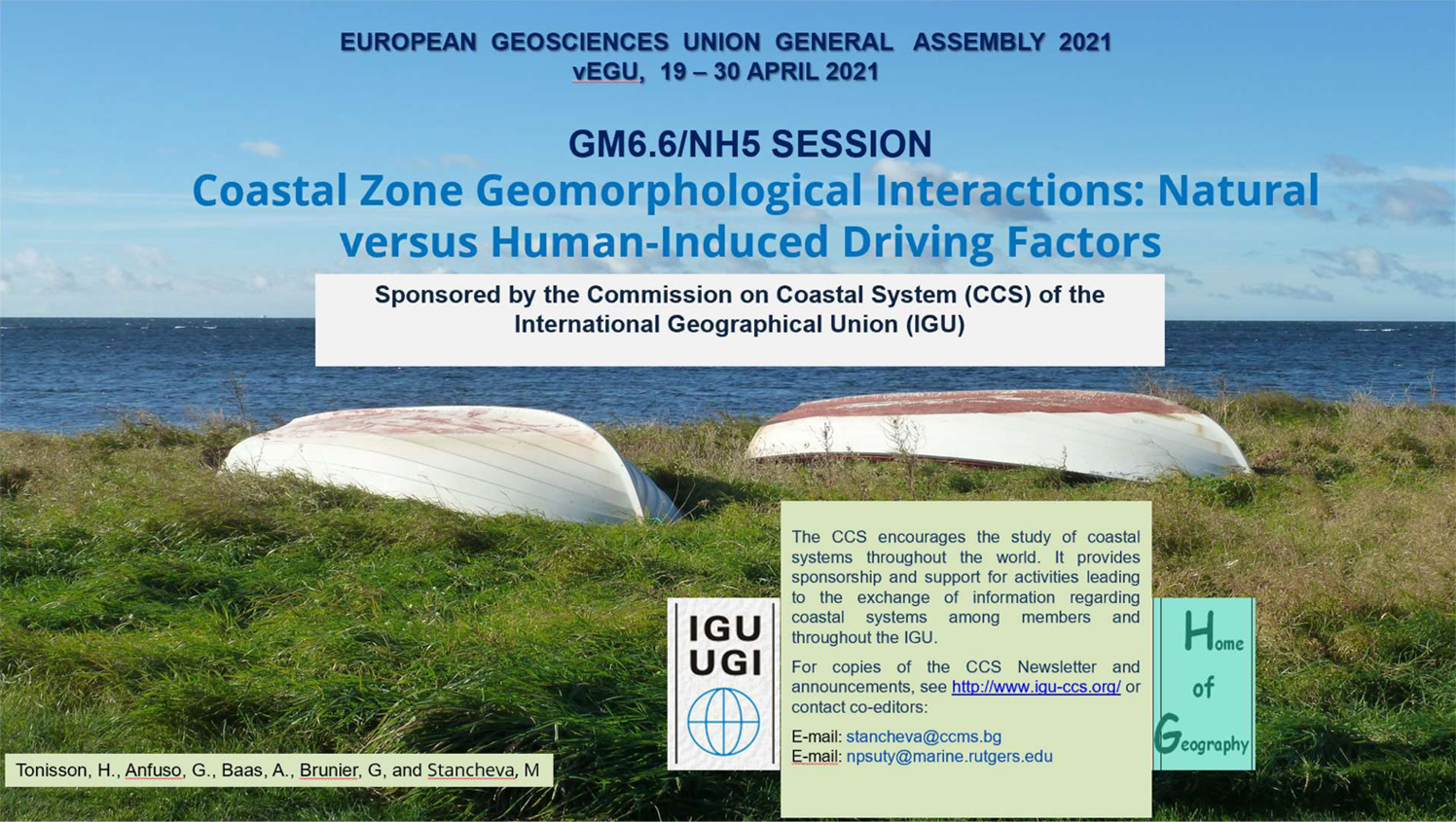 The Geomorphology Session GM6.6/NH5 on: "Coastal Zone Geomorphological Interactions: Natural versus Human-Induced Driving Factors" was successfully conducted for the thirteenth time at the vEGU 2021 General Assembly, 19-30 April 2021 in Vienna, Austria. Actually, this year's session was only organized from Vienna, while all the conference attendants joined via Zoom Meetings system. Despite some technical problems on the first day, the session ran smoothly, and all apart one presenter were present via online system.
Contributions to this session were focused on wide range of topics, including the mechanisms triggering coastal flow slides, vulnerability of coastal deltas, trends in shoreline variability driven by anthropogenic factors, coastal dunes as natural coastal protection measures - all these addressed also the many natural and anthropogenic factors.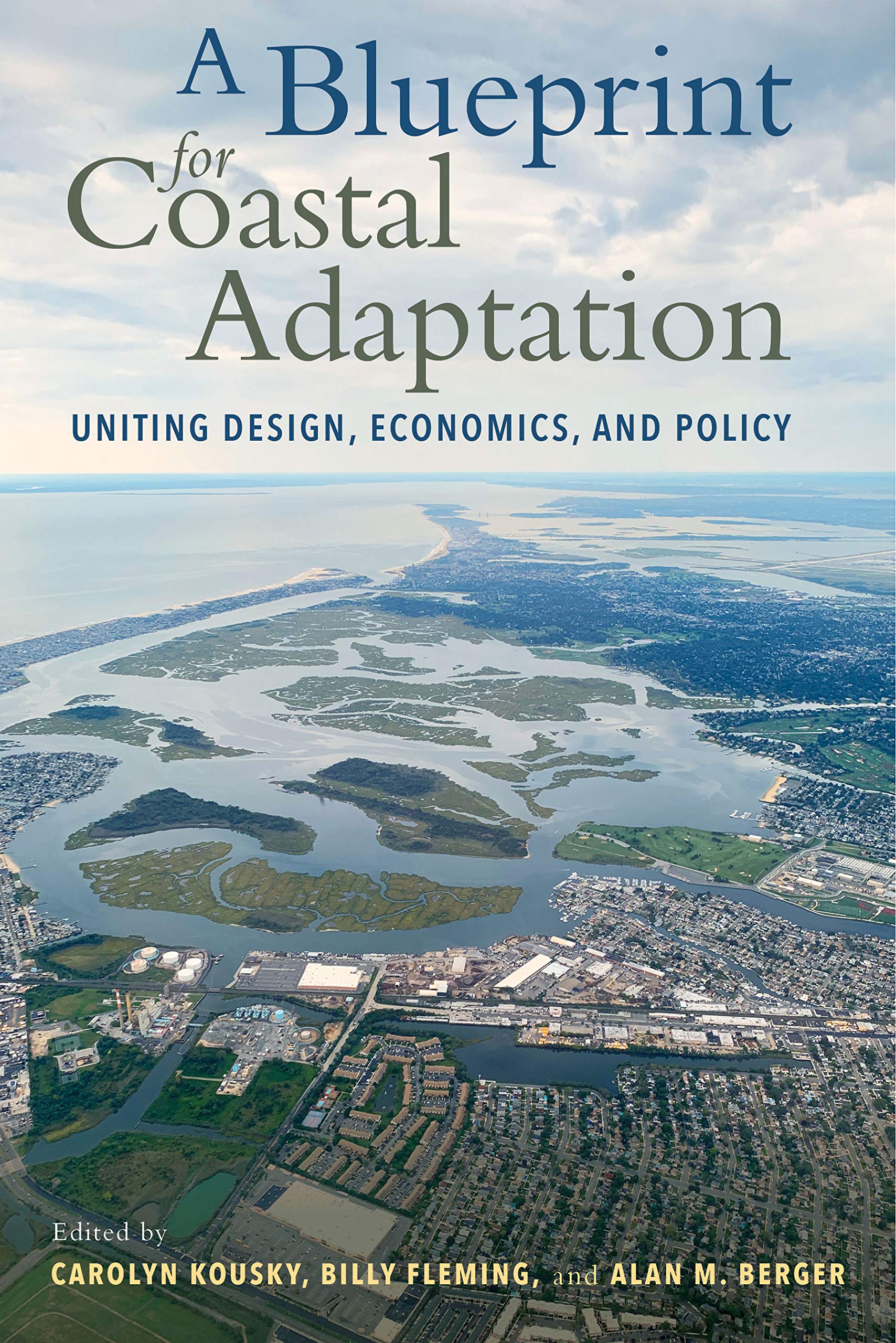 Tens of millions of Americans are at risk from sea level rise, increased tidal flooding, and intensifying storms. The design and policy decisions that have shaped coastal areas are in desperate need of updates to help communities better adapt to a changing climate. A Blueprint for Coastal Adaptation identifies a bold new research and policy agenda and provides implementable options for coastal communities.
The European Commission has published the fourth edition of "The EU Blue Economy Report", providing an overview of the performance of the EU-27 economic sectors related to oceans and the coastal environment.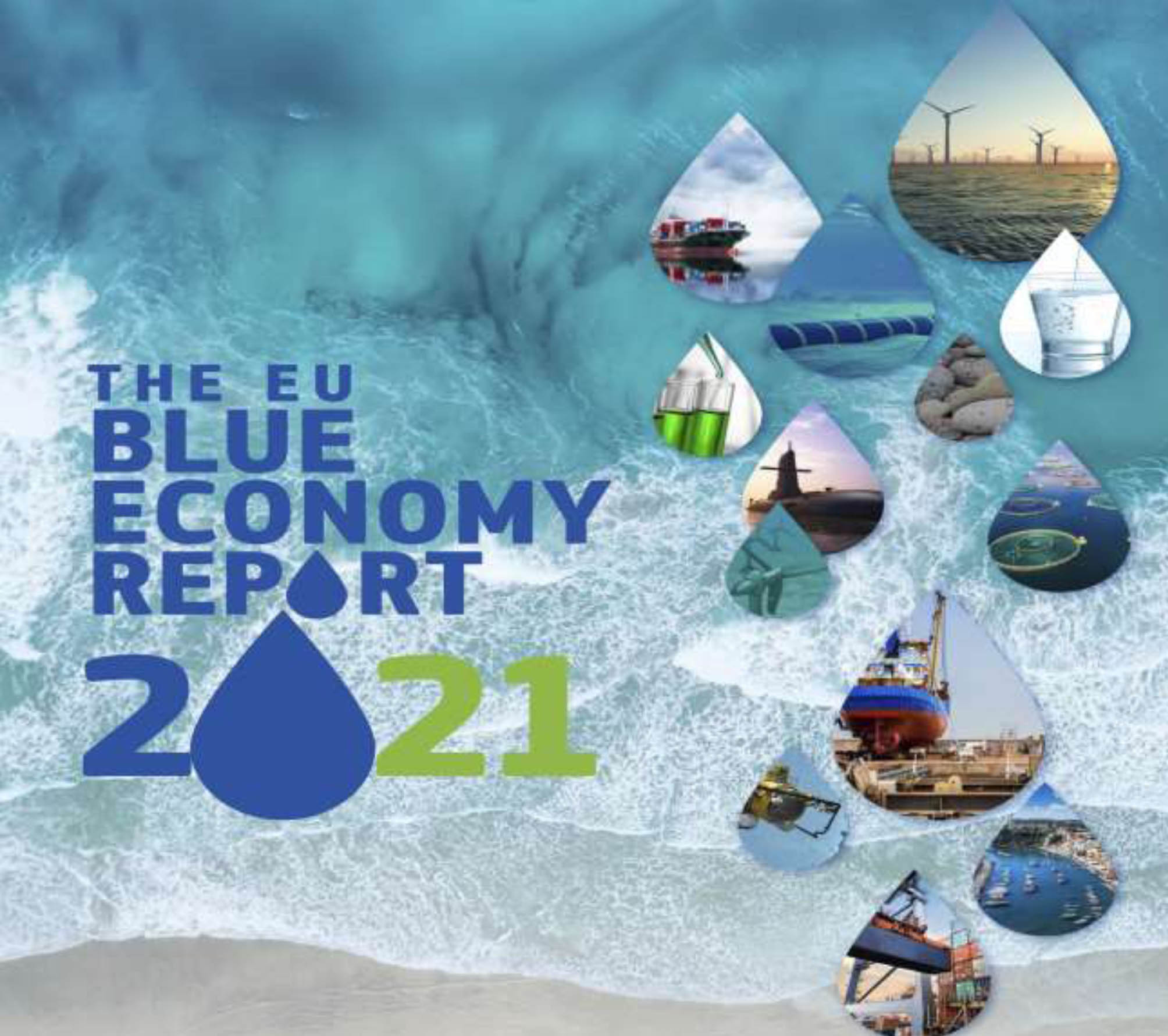 Commissioner for Environment, Oceans and Fisheries Virginijus Sinkevičius said: "This report shows that the blue economy is an important driver of today's European economy, in coastal communities and beyond. Moreover, with the European Green Deal, its importance will only grow in the future. The sector will contribute to decarbonisation and other European environmental objectives with innovative solutions and by reducing its own footprint. I call on Member States and private investors to support this transformation and invest in a sustainable blue economy."
Commissioner for Innovation, Research, Culture, Education and Youth Mariya Gabriel said: "The EU Blue Economy report marks an important milestone towards establishing the European Blue Observatory, a knowledge sharing platform that will enable near real-time monitoring of decarbonisation efforts across Europe's blue economy sectors."

On 17 May 2021, the European Commission proposed a new approach for a sustainable blue economy in the EU for the industries and sectors related to oceans, seas and coasts. A sustainable blue economy is essential to achieving the objectives of the European Green Deal and ensuring a green and inclusive recovery from the pandemic.
All blue economy sectors including fisheries, aquaculture, coastal tourism, maritime transport, port activities and shipbuilding will have to reduce their environmental and climate impact. Tackling the climate and biodiversity crises requires healthy seas and a sustainable use of their resources to create alternatives to fossil fuels and traditional food production.
Transitioning to a sustainable blue economy requires investing in innovative technologies. Wave- and tidal energy, algae production, development of innovative fishing gear or restoration of marine ecosystems will create new green jobs and businesses in the blue economy.
The Communication sets out a detailed agenda for the blue economy to: