Center for Coastal & Marine Studies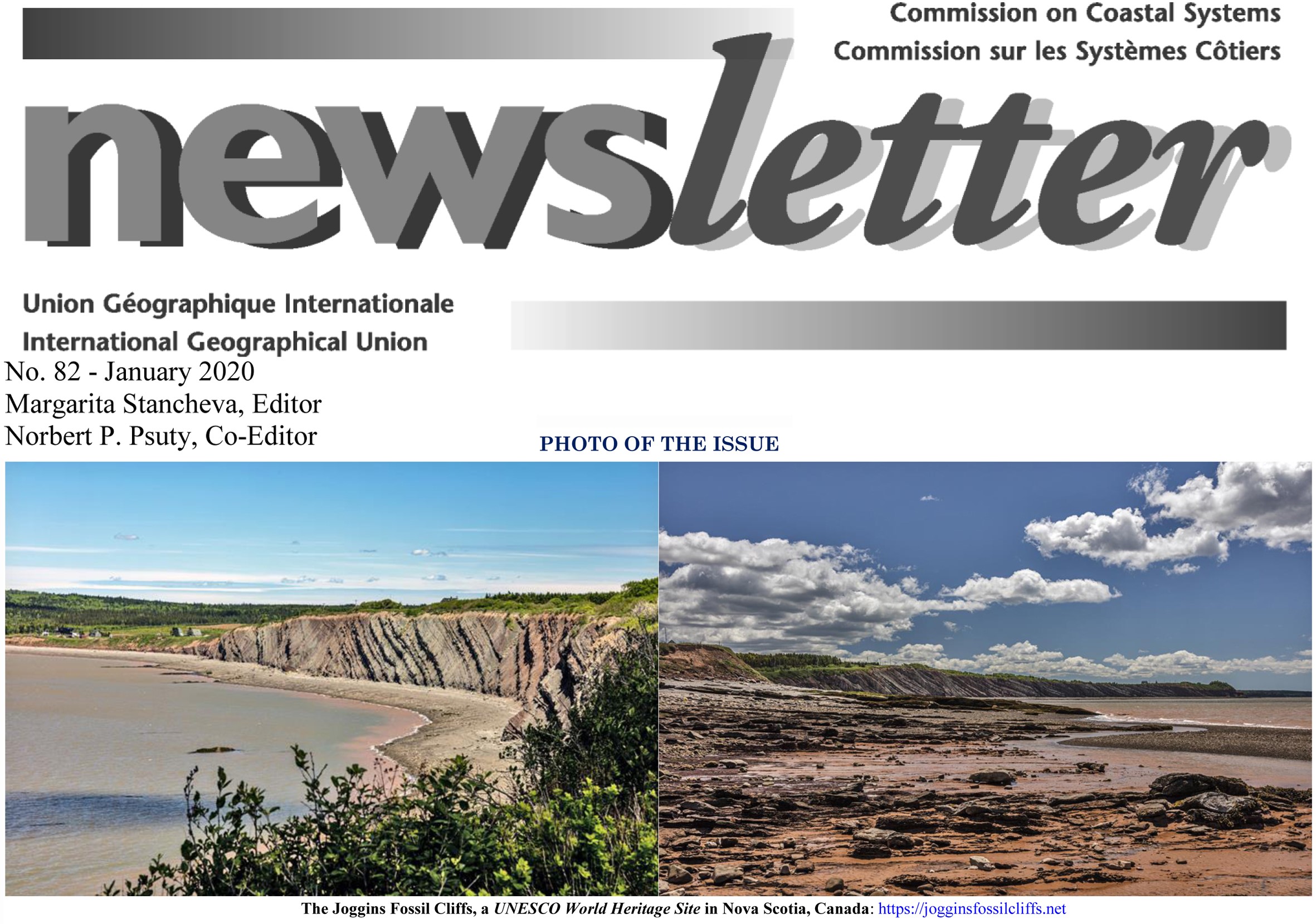 The Commission on Coastal Systems (CCS) to the International Geographical Union (IGU) is delighted to publish its January 2020 Newsletter. The CCS Newsletter is issued twice a year and highlights the activities of Commission on Coastal Systems and its members all across the world. Copies of the Newsletter and announcements are on the CCS website:
http://www.igu-ccs.org/.
The January 2020 CCS Newsletter can be read also
here!

Only few days left to the deadline for abstracts submission until 15 JANUARY 2020 and we would like to encourage you for sending contributions to the EGU2020 Session: GM6.4 COASTAL ZONE GEOMORPHOLOGICAL INTERACTIONS: NATURAL VERSUS HUMAN-INDUCED DRIVING FACTORS, information on which please find below.
Session link: https://meetingorganizer.copernicus.org/EGU2020/session/37494
THE SESSION IS SPONSORED BY THE COMMISSION ON COASTAL SYSTEMS (CCS) OF THE INTERNATIONAL GEOGRAPHICAL UNION (IGU) (http://www.igu-ccs.org)

CCMS MARSPLAN-BS II Project team took participation at the First Thematic Workshop of the MARSPLAN-BS II Project, held on 12 December 2019 in Varna Bulgaria and organized by one of the Bulgarian partners in the project - Nikola Vaptsarov Naval Academy at their conference hall. The workshop was focused on the traffic separation scheme for Bulgaria and brought together the MARSPLAN-BS II partnership from Bulgaria and Romania, as well as a wide range of representatives of academy, research community, decision-makers, maritime and basin administrations, and other stakeholders.
CCMS took active participation at the Maritime Spatial Planning Forum, on 19-21 November 2019 in Riga, Latvia, organized together by VASAB, UNESCO's Intergovernmental Oceanographic Commission, European Commission's Directorate-General for Maritime Affairs and Fisheries, Pan Baltic Scope collaboration and University of Latvia. The forum served as a joint event of the 4th International MSP Forum, 3rd Baltic MSP Forum as well as the closing conference of the Pan Baltic Scope collaboration.