Center for Coastal & Marine Studies
It's our 4th Birthday today and what a 4 years it has been! 9 of March 2018 was the day the Center for Coastal and Marine Studies (CCMS) was officially established. We have accomplished so much, but the best is yet to come!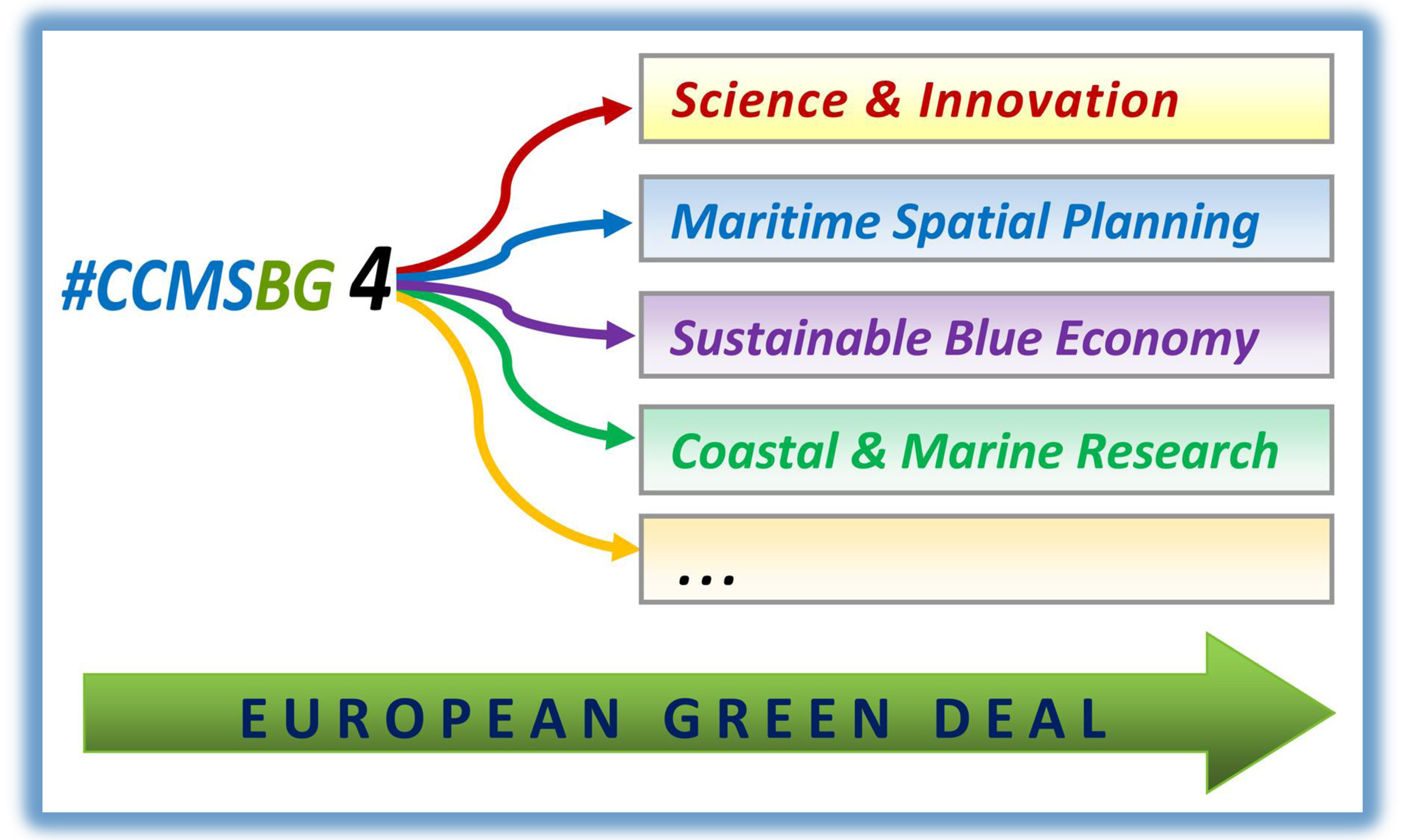 CCMS was born with the fundamental goal of developing and promoting science, research, knowledge transfer, and innovation technologies in the Black Sea and in the World Ocean by bringing together science, environment, expertise, stakeholders and policy making.
Our activities comprise a vast range of coastal and marine research (studies and surveys in the field of modern coastal and marine processes), as well as support to the implementation of the EU coastal and maritime Strategies and Directives (MSP, ICZM, Blue and Circular Economy, Blue Growth, European Green Deal, etc.), by developing scientific basis and providing knowledge and expertise, project participation, networking and consultancy.

As of 02 of March 2022, the SUBMARINER Network has launched a new interactive online SUBMARINER catalogue. The development of this tool has been made possible with the funding received from the Nordic Council of Ministers and the Interreg BSR Blue Platform project.
Over the past few years, the number of innovative and sustainable blue companies and products has increased significantly. The SUBMARINER Catalogue gives these companies the opportunity to increase their visibility and accessibility for current and future collaborations, as well as forming their own community to forge new business relationships.
Of course, the more companies that join the Catalogue, the more impact it will have. So far only a few companies have pre-registered. The ambition in the coming weeks will therefore be to attract as many companies to register as possible, so that they can in turn be promoted and kept updated on upcoming opportunities.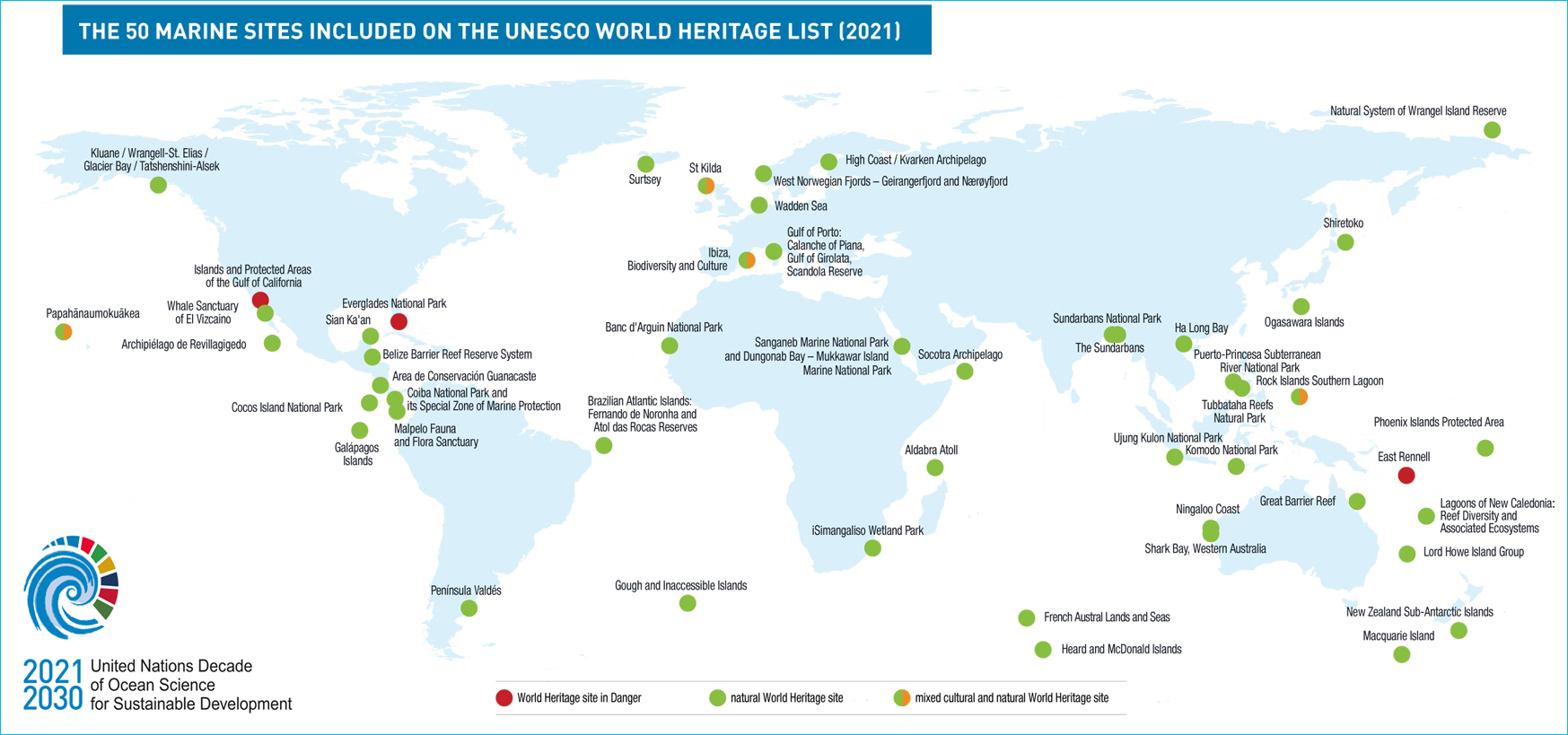 Climate change is altering our planet and the effects are felt from the highest mountains to the deepest part of the ocean. UNESCO's latest report launched in November 2021 reveals that 75% of marine World Heritage sites lack the critical science to deal with the impact. While the world seeks to limit warming to 1.5°C, it is vital to take steps now to protect Earth's most exceptional places.
UNESCO calls upon the international community to drastically step up investment across marine World Heritage sites in an effort to co-design and co-deliver the science we need for the ocean we want.
Developing this roadmap within the framework of the United Nations Ocean Decade is a great opportunity to generate and harness the critical knowledge needed to preserve marine World Heritage sites and their services for future generations.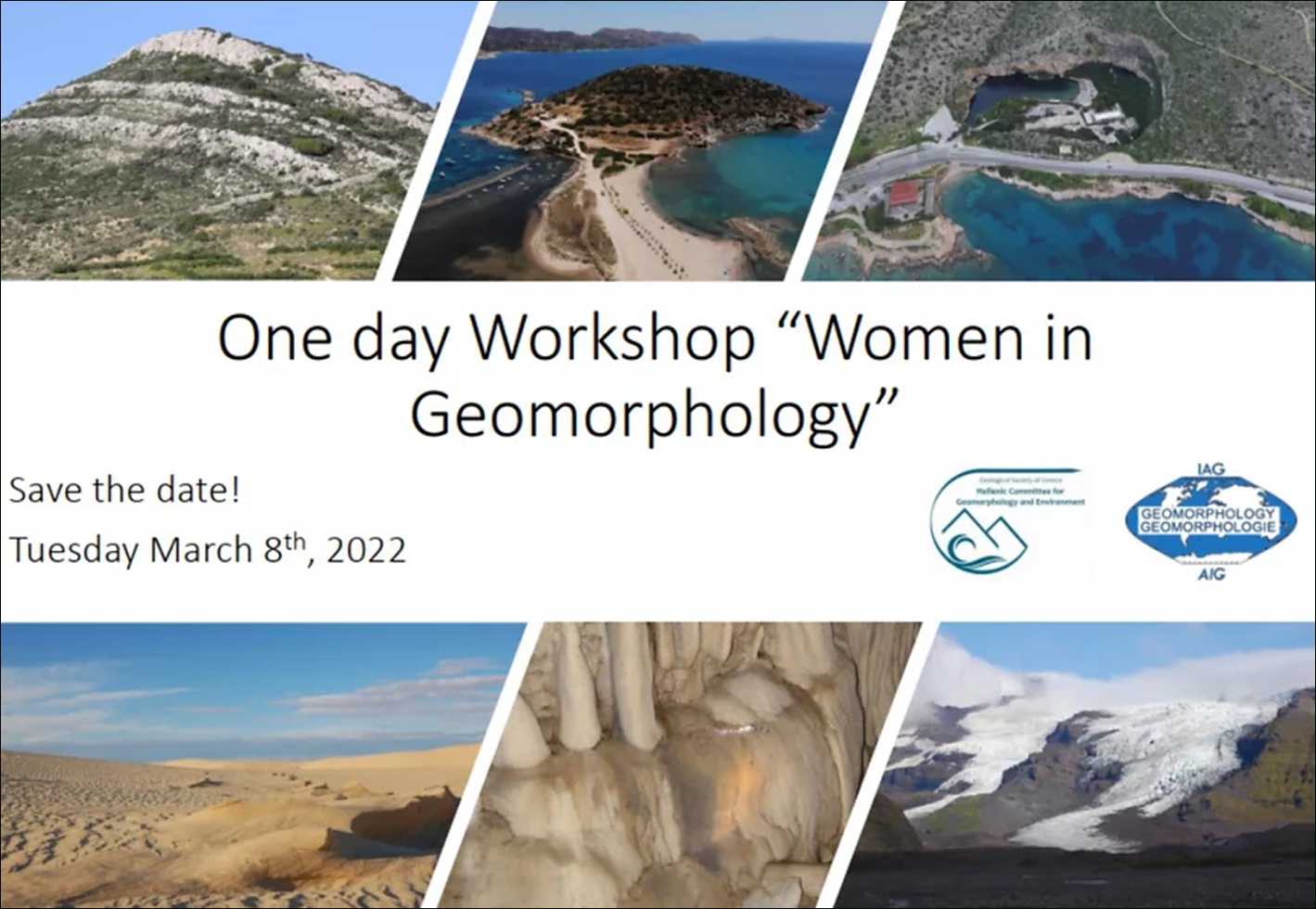 We are pleased to promote the upcoming 2nd Women in Geomorphology Workshop! The event is organized by the Hellenic Committee for Geomorphology and Environment to the International Association of Geomorphologists (IAG) and will take place on 8th of March, 2022, inspired by the International Women's Day.
Save this date in your calendars!
Find more information, or register on the website of the Hellenic Committee for Geomorphology and Environment: https://geomorphologyhelle.wixsite.com/geomorphology/registration?lang=en