Published: Monday, 09 November 2020
EGU General Assembly vEGU21: Gather Online (#vEGU21)

It is our great pleasure to invite submissions to the following Geomorphology Session at the fully virtual EGU General Assembly 2021 meeting, 19 – 30 April 2021. GM6.6 COASTAL ZONE GEOMORPHOLOGICAL INTERACTIONS: NATURAL VERSUS HUMAN-INDUCED DRIVING FACTORS.
THE SESSION IS SPONSORED BY THE COMMISSION ON COASTAL SYSTEMS (CCS) OF THE INTERNATIONAL GEOGRAPHICAL UNION (IGU) (http://igu-coast.org/).
Session link: https://meetingorganizer.copernicus.org/EGU21/session/40296
Read more: EGU2021 GM6.6 Session: Coastal zone geomorphological interactions: natural versus human-induced...
Published: Wednesday, 08 July 2020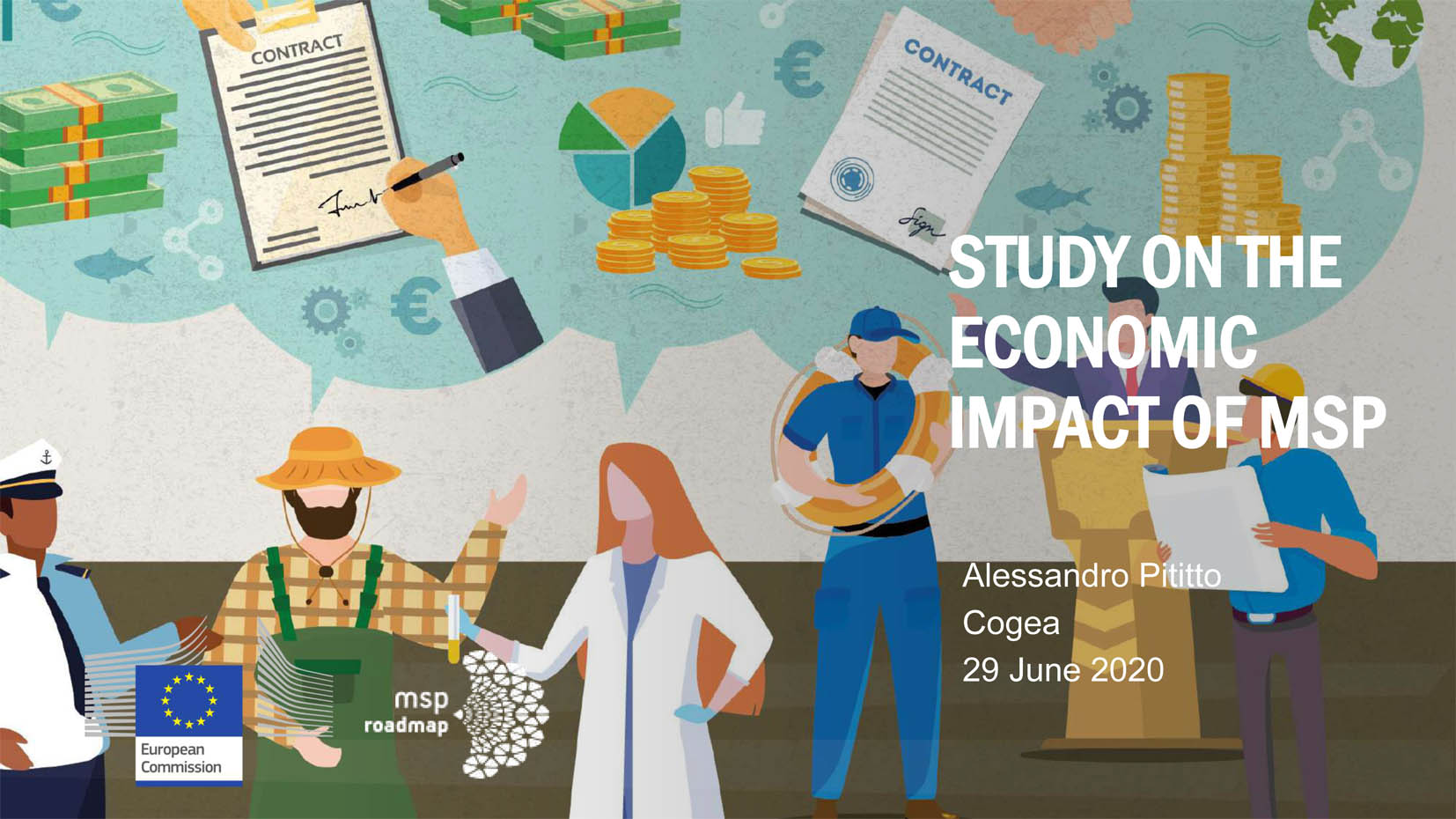 CCMS experts participated at the Online Seminar "MSProadmap - Economic Impacts of Marine/Maritime Spatial Planning" conducted on 29 July 2020 and jointly organized by the European Commission` European Commission's Directorate-General for Maritime Affairs and Fisheries (DG MARE) and UNESCO's Intergovernmental Oceanographic Commission (IOC-UNESCO).
Read more: ONLINE SEMINAR "MSPROADMAP - ECONOMIC IMPACTS OF MARINE/MARITIME SPATIAL PLANNING" 29 JUNE 2020
Published: Friday, 17 July 2020

The First Advisory Board Meeting of MARSPLAN - BS II Project (Cross-border Maritime Spatial Planning for Black Sea – Bulgaria and Romania), was successfully conducted on 9 of July 2020 at the Exhibition Center Flora, Burgas, Bulgaria. Due to the security measures related to Covid-19, the distinguished international experts, members of the project Advisory Board, as well as the Romanian partners, attended the meeting through video-conference, while the Bulgarian project partners had the opportunity to attend the meeting in person.
Read more: CCMS at the MARSPLAN-BS II First Advisory Board Meeting & Interdisciplinary Workshop "Blue...
Published: Monday, 18 May 2020

Despite the global pandemic caused by COVID-19, Maritime Spatial Planning (MSP) process continues in the Black Sea: on 7 May 2020, the Second Steering Committee (SC) Meeting of the MARSPLAN-BS II Project was successfully conducted in a video-conference format. The meeting was organised by the Ministry of Public Works, Development and Administration of Romania with the participation of the MARSPLAN-BS II project partnership, as well as representatives from the EC`DG MARE and EASME. The CCMS is one of the Bulgarian partners in the project.
Read more: SECOND STEERING COMMITTEE MEETING - MARSPLAN-BS II PROJECT
Subcategories