Published: Wednesday, 22 April 2020

Following the spread of the coronavirus pandemic and its current trajectory, it has become clear that it will not be possible to hold the 34th International Geographical Congress in İstanbul in August this year as originally planned. The Local Organising Committee and the IGU Executive Committee have taken the decision that the IGU Congress in Istanbul is postponed for one year. The 34th IGC will be held at the same venue between 16-20 August 2021. Due to the postponement, the organisers have also rescheduled the important dates of the conference.
You may find the details below:
Deadline for abstract papers and posters submission – 11 January 2021
Notification of acceptance (new abstracts) – 08 February 2021
Authors' registration deadline – 05 April 2021
Early bird registration – 05 April 2021
Regular registration – 06 April – 21 June 2021
Late & On-site registration – 22 June – 20 August 2021
Published: Monday, 06 April 2020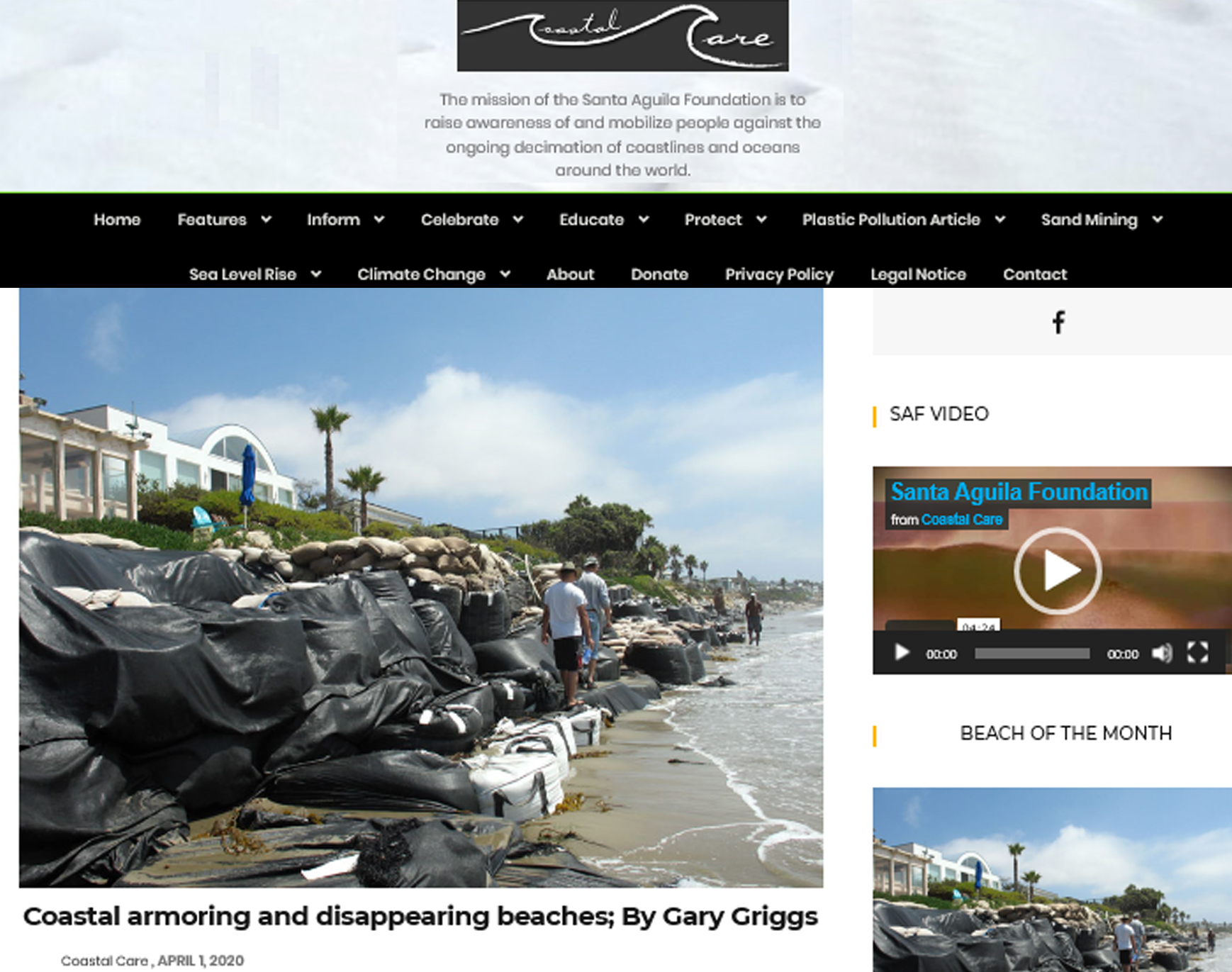 An important study, focused on the effect of coastal armoring on beaches was published on Coastal Care by Gary Griggs, Distinguished Professor of Earth and Planetary Sciences, Director Institute of Marine Sciences, University of California, Santa Cruz, California.
Read more: Gary Griggs: Coastal armoring and disappearing beaches
Published: Wednesday, 08 April 2020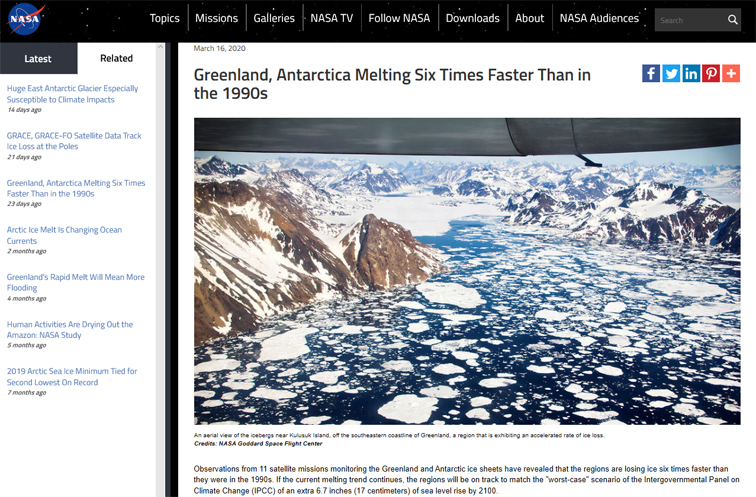 An aerial view of the icebergs near Kulusuk Island, off the southeastern coastline of Greenland, a region that is exhibiting an accelerated rate of ice loss.
Credits: NASA Goddard Space Flight Center
Observations from 11 satellite missions monitoring the Greenland and Antarctic ice sheets have revealed that the regions are losing ice six times faster than they were in the 1990s. If the current melting trend continues, the regions will be on track to match the "worst-case" scenario of the Intergovernmental Panel on Climate Change (IPCC) of an extra 6.7 inches (17 centimeters) of sea level rise by 2100.
Read more: Greenland, Antarctica Melting Six Times Faster Than in the 1990s
Published: Wednesday, 01 April 2020

EGU2020: Sharing Geoscience Online (#shareEGU20) brings part of the activities of the EGU General Assembly 2020 online. We hope that authors and conveners will join us in sharing their research and discussing with colleagues.
Regarding the EGU General Assembly 2020, we hereby inform you that our session GM6.4: Coastal Zone Geomorphological Interactions: Natural versus Human-Induced Driving Factors has been re-scheduled for the new format EGU2020: Sharing Geoscience Online.
Conveners: Hannes Tõnisson (Estonia), Margarita Stancheva (Bulgaria), Andreas Baas (UK), Giorgio Anfuso (Spain) and Guillaume Brunier (France).
THE SESSION IS SPONSORED BY THE COMMISSION ON COASTAL SYSTEMS (CCS) OF THE INTERNATIONAL GEOGRAPHICAL UNION (IGU) (http://www.igu-ccs.org)
Read more: EGU2020: Sharing Geoscience Online: GM6.4 Coastal Zone Session re-scheduling
Subcategories